St. Francis Catholic High School Announces Principal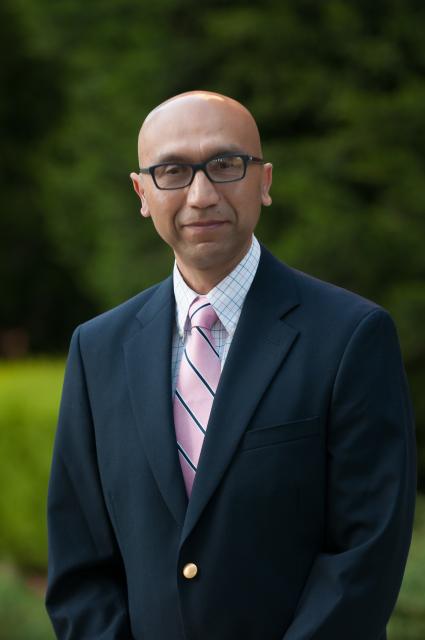 Dear St. Francis Catholic High School Community,
It is my pleasure to announce that Mr. Elias Mendoza has accepted our invitation to serve as Principal of St. Francis Catholic High School. Mr. Mendoza has a comprehensive record of professional experience and teacher leadership, and we warmly welcome him to our community.
A highly qualified administrator, Mr. Mendoza has been serving in the Elk Grove Unified School District for the past 14 years in a variety of capacities, including Social Science Department Chair, Co-Coordinator of the English Language Learner Program, and Vice Principal. He holds a B.A. in Social Science and an M.A. in Education from California State University, Sacramento. In addition, he has a Single Subject Teaching Credential and an Administrative Credential. Mr. Mendoza possesses a strong background in curriculum and instruction, Professional Learning Communities, technology implementation, athletics, and expertise in long-range planning and facilities management. He has an uncompromising view that all students can learn when provided a positive learning environment which welcomes exploration and enhances student confidence. His expertise with Professional Learning Communities will support St. Francis' commitment to improved student learning and utilization of data across the curriculum.
Mr. Mendoza attended Catholic schools in his native Mexico which instilled in him a deep faith and love for Catholic education; his daughter Sophia is a rising Junior at St. Francis. He sees education as a moral imperative and vows to continue to honor its legacy by maintaining high academic standards and instilling the Gospel values of Jesus Christ.
Those who have worked with Mr. Mendoza in the past comment on his unparalleled work ethic and efficiency, noting how he contributed to fostering a balanced and mutually supportive team on their campus.
Mr. Mendoza participated in a thorough interview process that included an in-depth review of applications, formal interview of highly qualified candidates, and meetings with members of the Board of Trustees, Catholic Schools Department, clergy, faculty, staff, department chairs, and administration. In addition, all faculty, staff, parents and students were invited to hear a presentation of his vision for St. Francis.
We look forward to having Mr. Mendoza at St. Francis beginning July 1st. Parents will have an opportunity to meet him at Back-to-School night on August 24th and the entire community is invited to meet him at our St. Francis Day Celebration on Saturday, September 23rd.
Please join me in extending Pax et Bonum (peace and goodness) to Mr. Mendoza.
Sincerely,
Theresa Rodgers
President