Photos for Graduates and Other Important Info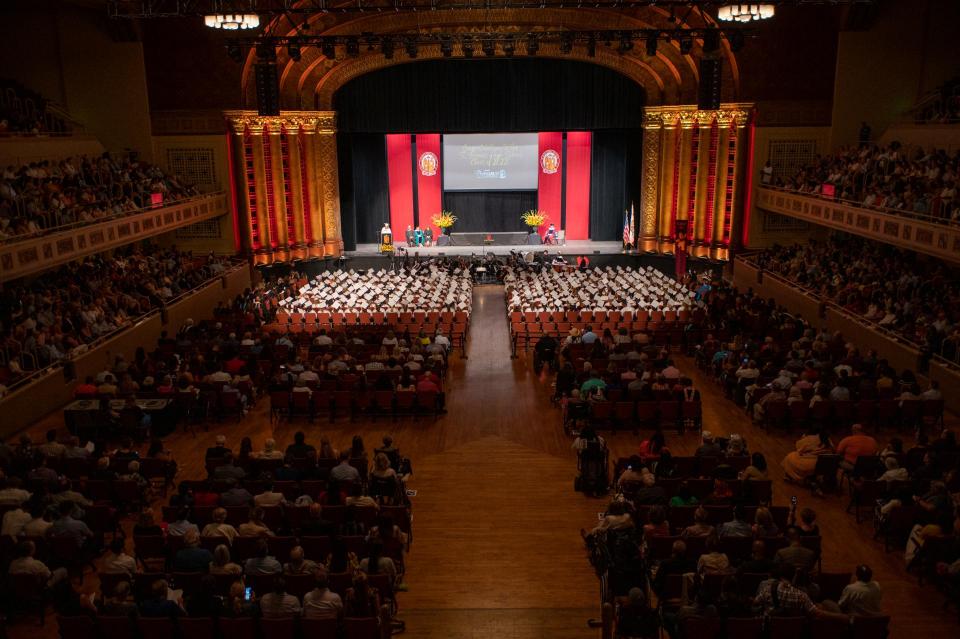 Hello New SFHS Alumnae (and families)!!
Congratulations on your recent graduation from St. Francis High School. There were so many amazing moments captured during your last official days as students here, we wanted to make sure you had access to all of them in one location.
You can find photos from all the senior events of the last few weeks of school, including Awards, Senior Sunset, Baccalaureate and Graduation HERE.
If you want to re-live graduation or share it with those unable to attend, the recording can be viewed HERE. You can also go directly to our YouTube Channel. Be sure to give us a follow while you're there so you don't miss all the awesome videos your fellow Troubies will be starring in and helping to produce in the future.
We also want to remind you that your Chromebooks are yours to keep. Your SFHS Gmail will be active until August 31st. After that date, you will no longer be able to access documents on your Drive. Please follow the directions on how to move your SFHS files to a personal account: How To Move SFHS Files
Once complete, you can wipe your Chromebook to release it from being managed by the school: Wiping Your Chromebook If you have any questions, email sftech@stfrancishs.org or feel free to stop by! We're always here for you.
Also, if you haven't already done so, please set up an appointment with Sarah Cornell to pick up your cumulative file: Cumulative File Release This is the file that has followed you since Kindergarten. Wow! Call Miss Cornell in the registar at (916) 737-5034 or email her at scornell@stfrancishs.org
Most important, don't forget, we love you and you are St. Francis wherever you go!
All this information can be found in the Graduation Information tab on the website