Principal's Newsletter 8/27/21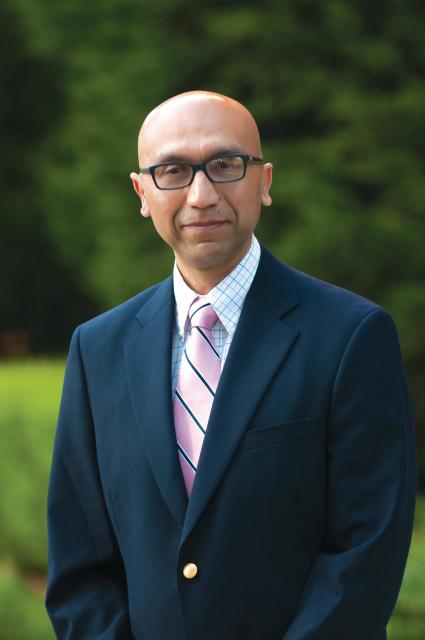 Dear St. Francis Families,
I can't believe we've completed the first three weeks of the school year! It was great seeing our parents on campus yesterday for Back to School Night.
It's been exhilarating seeing all of our Troubies back on campus and participating in extracurricular activities, Club Rush, and retreats, while starting to make personal connections with new friends. We look forward to continuing to build community on campus throughout the year and ask for your continued support and patience, as we continue to deal with the uncertainty of COVID and multiple fires in the surrounding area that may impact any of our planned events.
Part of our COVID precautionary measures continues to be universal masking for all students, faculty, and staff, while in any indoor area/s. If you would prefer that your student wear their mask outdoors as well, that is something we will support.
Starting this weekend, we'll be conducting a universal baseline COVID screening for ALL students, faculty, and staff, regardless of vaccination status. By doing so, we are being proactive and identifying any asymptomatic cases before they are introduced into our school community, potentially impacting student attendance, co-curricular activities, and other planned events. The following schedule has been developed to maximize COVID screenings and prevent delays. Please follow this schedule:
Saturday, August 28th: 9th & 10th Grade Students – drive through from 12:00 – 5:00 p.m.
Sunday, August 29th: 11th & 12th Grade Students – drive through from 12:00 – 5:00 p.m.
CLICK LINK BELOW for the COVID Waiver and Consent form. If your daughter is under 18, please print, sign, and date the COVID Waiver and Consent form, and have your daughter bring it with her for COVID testing.
SFHS Student COVID Waiver & Consent Form
If you are not able to be screened on either day, you will have to provide Dean Cost or Mr. Mendoza with a negative COVID test 48-hours before your daughter returns to school on Monday, August 30th. Please send a copy of the test results to CCost@stfrancishs.org. If there is a positive COVID result, you will receive notification from Dean Cost.
I know this is not how we envisioned the start of this school year, but we will continue to pivot and make adjustments to our plans, so we can continue to hold as many in-person events as possible. I appreciate your flexibility and understanding.
Lastly, I want to thank you for following our drop-off and pick-up procedures in order to mitigate long queues in the morning and afternoon. Please remind your daughters to have all of their belongings ready to go as they exit/enter your vehicle. By decreasing delays in the car line, it will significantly reduce the wait time for everyone. Also, if you have a novice driver, don't make the exchange in the car line, it causes additional delays. If you are not aware of our drop-off pick-up procedures, please familiarize yourself with our Drop-off/Pick-up procedures below.
May God continue to guard and preserve our school community.
St. Francis of Assisi, pray for us!
St. Clare of Assisi, pray for us!
In the spirit of Pax et Bonum (peace and goodness),
Elias Mendoza
Principal