Katie Lucas '10
Senior Manager of Creative Services, PlayQ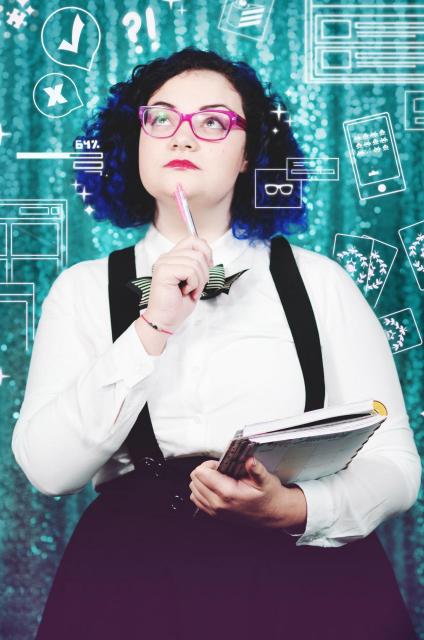 Katie Lucas is a visual artist and animator working in the video gaming industry. She graduated from SFHS in 2010, and received her bachelors in animation from Loyala Marymount University in 2014.

Katie has worked on all sides of the game development pipeline - including testing, design, marketing and production. As a game designer at Nix Hydra she developed interfaces and mechanics for multiple mobile titles.

Currently Katie is the Senior Manager of Creative Services at PlayQ – a mobile gaming company in Santa Monica. Her role involves overseeing a team of visual artists, animators and motion designers working on small shorts and marketing materials.

Katie also manages her own business selling her art and merchandise. She also is working with a small team on her indie game title, Fool's Leap – a story-driven RPG with tarot card gameplay.

When Katie isn't doing her creative thing, you can find her reading tarot cards, relaxing with her cats or writing about herself in the third person.