Advent Giving
Deadline is 12/14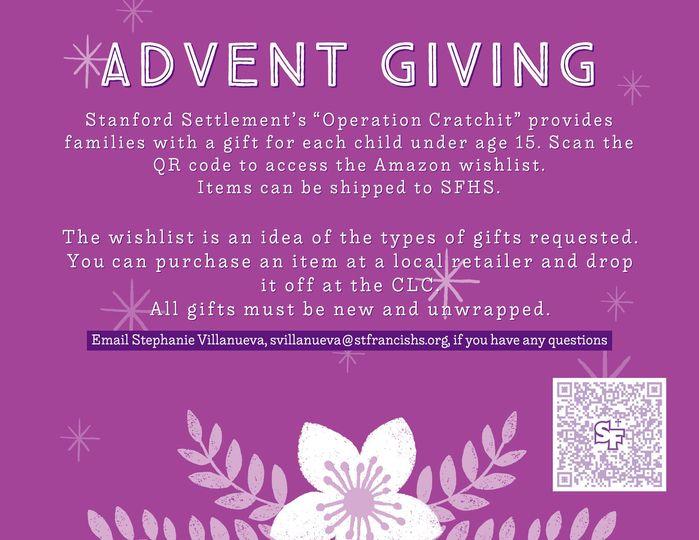 Stanford Settlement's "Operation Cratchit" provides families with a gift for each child under age 15.
Items can be shipped to SFHS.
The wishlist is an idea of the types of gifts requested. You can purchase an item at a local retailer and drop it off at the CLC.
All gifts must be new and unwrapped.
Email Stephanie Villanueva if you have any questions.