Freshman Retreat!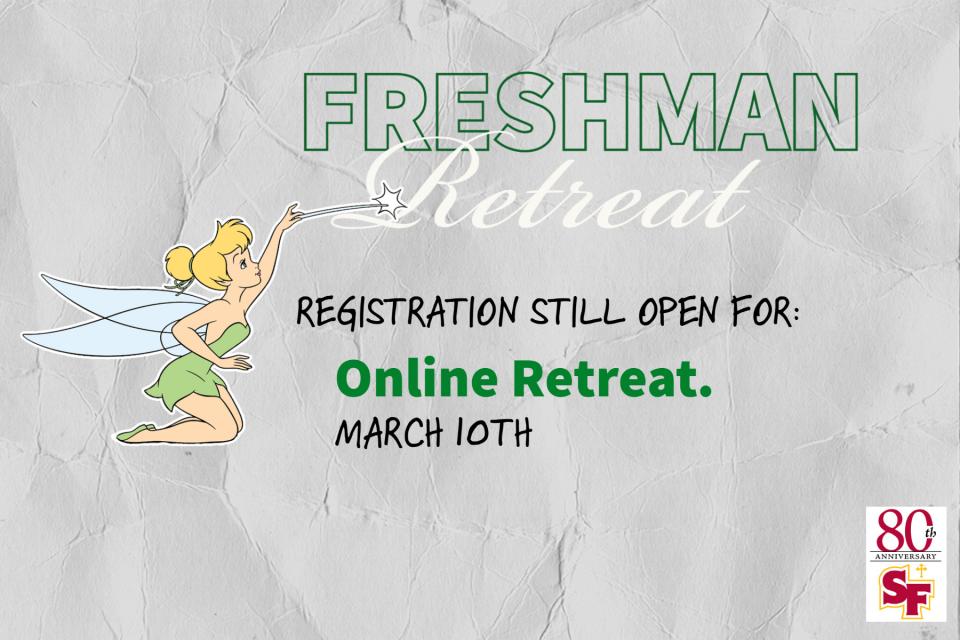 Frosh Retreat: Belonging; Starting the Journey, will be an opportunity for our Tinker Bells to get to know one another. They will be able to reflect on what, and who, has brought them to this point in their lives, and who they want to become in their time at St. Francis.
Frosh Retreat attendance is a part of their theology class and will take place on a Wednesday (Flex Day).
Tinker Bells will be put into small groups led by the Senior Retreat Team and Big Sisters.
We have closed registration for the in-person retreats, but we still have March 10th from 9:00-11:00 a.m. for online/zoom open, which we will close on March 3rd.
You can sign up your Students via following this LINK.
If you do not already have a CampBrain account, from attending summer school (same system) or an older Troubie going on retreat, please create an account.
If you have issues during the registration process, please contact Sahmed Poarch at spoarch@stfrancishs.org, 916-737-5027
We are very excited to get to know your daughters better!