Meet a Parent or Grandparent for Lunch!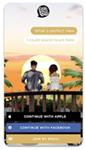 Attention Troubies! It is that time of year where you get to invite your parents and/or grandparents to spend lunch with you on campus! This is a fun tradition that allows for your parents and grandparents to get a sneak peek into your Troubie daily life. Parents and grandparents can bring lunch from off-campus, or enjoy a lunch for purchase from the Serra Court Cafe.
This semester's schedule is:
Wednesday, October 20th at 11:25 AM (Last names A – L)
Friday, October 22nd at 11:25 AM (Last names M – Z)
Make sure to tell your parents and grandparents about this special event! Guests can park in front of the school – there will be no access from M Street. The check in table will be outside the main office.
For questions, please contact Natalie Anzini at nanzini@stfrancishs.org or call 916-737-5015.