Returning to Campus August 2020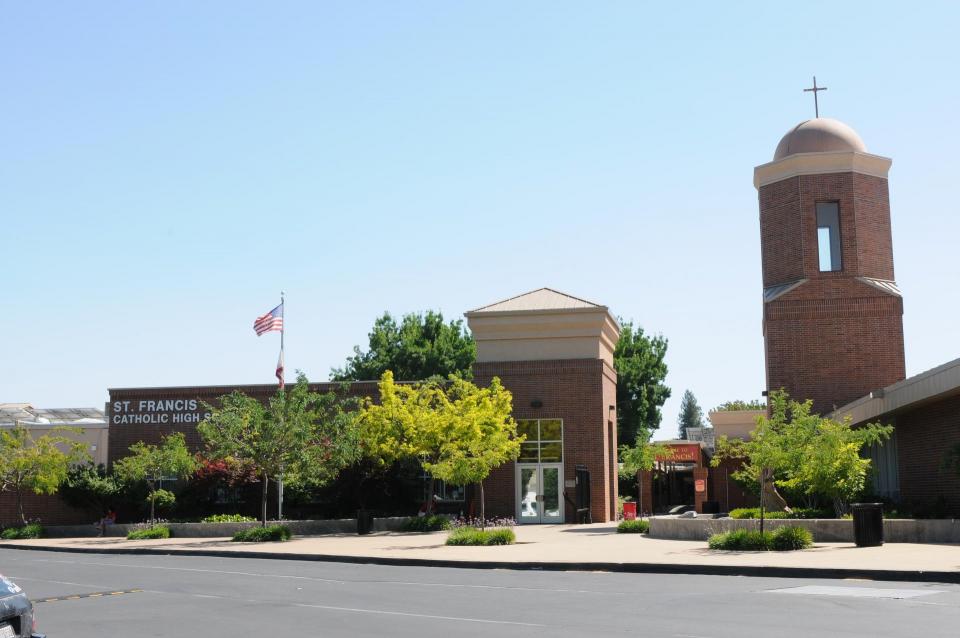 Thank you for your continued support as we navigate the implications of the COVID-19 outbreak together.
The following update is from the 6-26-20 Principal Newsletter emailed to families.
"An incredibly dedicated team of St. Francis teachers, administrators, technology, and facilities members have been diligently exploring options to create the best plan for reopening school in August. The team considered safety guidance from the county and state, the needs expressed by our students and teachers, technical and physical campus resources, and discussions happening in local school districts and private schools. Potential plans were presented to a larger group of teachers representing all academic disciplines.
Their review criteria focused on maximizing student instructional minutes and student-teacher contact points, teacher office hours and availability for students, teacher prep and collaboration time with peers, reducing student numbers to ensure compliance with physical distancing practices, as well as ease of adaptability for a full distance learning model if needed at any point in the year. The overwhelming response from the team and administration was that a new 70-minute synchronous learning model would net the best results for our students.
The health and safety of our students, families, and staff is always our primary concern, and we are closely monitoring the COVID-19 situation. As a faculty and staff, we are especially empathetic to our students who are missing some of the traditional St. Francis High School experiences. Our goal is to continue to support the whole student – academically, socially, and emotionally. We are aware of the mental toll that this transition may take, and our Wellness, Campus Ministry, and Guidance teams are continuously collecting support resources for our community and are ready to serve your daughter when school resumes in August.
As of this writing and our current realities, we have outlined our initial plans for the 2020-21 academic year in this document. Undoubtedly, plans may be updated by future developments in public health and governing guidelines. We will continue sending the Principal's weekly newsletter throughout the summer and posting updates outlining more details as they become available. Click HERE for the link to the Safe Return to School Plan PDF"
---
In response to COVID-19, we pivoted quickly to support our students' academic learning with an instructor-led Distance Learning Program. Here's what some of our students had to say about their experience:

"A lot of teachers helped us during this time, and made me feel like we were physically in class. They gave us meaningful work that helped us learn"

" Our school definitely earns an A for our transition to distance learning. Compared to nearly all of the schools in Sacramento, we were the first and fastest to begin distance learning. The schedule and "signing in for every block" also gave me a routine and sense of responsibility. It kept me productive throughout the day and gave me work that was similar to the amount I would receive at school. I certainly consider our distance learning successful"

"I would give SFHS an "A" in distance learning. Teachers made plans for their classes quickly and were still able to teach their students. Most schools did not do distance learning or simply held zoom calls every so often, but our system was a successful replica of actual school".