Two Gentlemen of Verona Opens March 9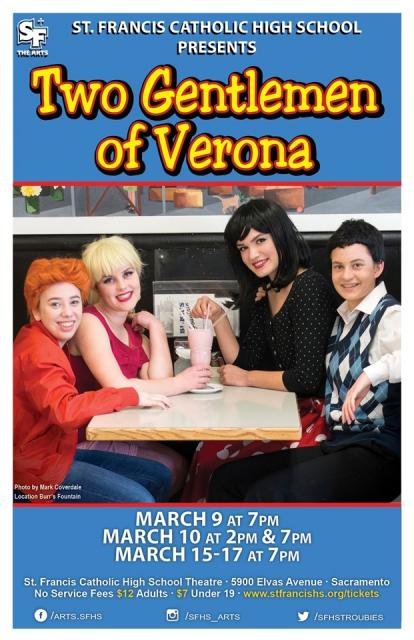 St. Francis Catholic High School's production of "Two Gentlemen of Verona" is Abridged by Bill Tordoff from "The Two Gentlemen of Verona" by William Shakespeare, and set in the style of 1960s Archie Comics.
The two "gentlemen" of the title are Proteus and Valentine, who are taking leave of one another as the play opens. Valentine travels to Milan, where he falls in love with Silvia, daughter of the Duke. Proteus, meanwhile, hunts after love and remains in Verona, pledged to faithfulness to his beloved Julia.
Join us starting March 9th to see what becomes of Valentine & Proteus!
Tickets available at: www.stfrancishs.org/tickets
March 9 at 7pm
March 10 at 2pm & 7pm
March 15-17 at 7pm