Alumnae HOCO Rally Seating – 2018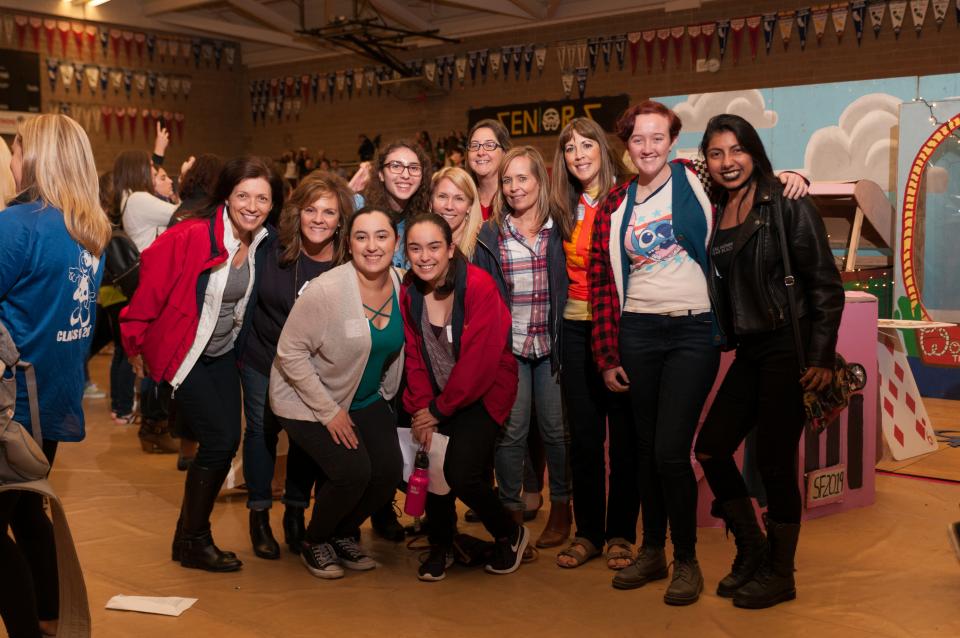 The annual Homecoming Rally will be taking place on Friday, November 2nd from Noon – 2:30 p.m. The 
Homecoming Rally seating is limited to 100 people and for alumnae from St. Francis and Loretto only.  Join your Sisters for coffee, lemonade and our famous Chocolate Chip cookies in the Faculty Dining Room immediately following the Homecoming Rally.
RSVP here
F.A.Q.
1. Do I have to be an Alum of SFHS or Loretto to attend?
- Yes

2. Can I bring my children, non-SFHS siblings or spouses to the Rally?
- No. Only Alumnae, Staff, Faculty and current SFHS students are allowed to attend.

3. Where do I park?
- Please consider carpooling as parking spaces will be limited. You can park in the visitor parking on Elvas Ave, the small gated area behind the gym or parallel park in the drop off/pick up lanes – avoiding the middle lane. If parking is full you can park in the student lot.

4. What do I wear? 
- While there are no requirements for what to wear, it's always fun to dress up. You can wear your class jersey, the students love seeing the vintage jerseys. Bring a sweater too, the gym can get cold. You can also wear the school colors or the current class colors:

2019 – Seniors – Mascot: Thumper, Class Colors: Lt. Pink & Gray
2020 – Juniors – Mascot: Pearl, Class Colors: Black & Lavender
2021 – Sophomore – Mascot: Simba, Class Colors: Blue & Gold
2022 – Freshman – Mascot: Winnie the Pooh: Maroon & Orange