Troubie Businesses by Industry
Use the tabs below to view Troubie Family Businesses. Thank you for supporting our community.
Digital Printing & Graphics

Screaming Squeegee
As a vendor of SFHS, Screaming Squeegee helps organizations and groups of all sizes more effectively increase brand awareness through the use of logo apparel and promotional products. Whether you need polo shirts for your office or tshirts for your softball team we can help. Additional services include graphic design, signage, and business cards. Visit Website
---
Sticky Graphics
Large format digital printing anything from banners to stickers to vehicle wraps and signs/large posters.
620 Commerce suite b, Roseville ca View map
View Website
Financial Services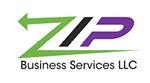 ZIP Business Services LLC
We specialize in bookkeeping, accounting, tax and consulting services for small to mid-sized businesses.

We help owners make informed business decisions, by providing accurate data, detailed analysis and strategic planning. Whether you require assistance with new business accounting, or your existing business needs a boost, our team of financial professionals and consultants will provide you with a pool of valuable resources to help you achieve your business goals.

We are providing free information to help business owners during the Covid-19 pandemic. Resources are available to help business owners and self-employed individuals, replace business income, pay employees and cover cost during the Covid-19 pandemic.
Healthcare

Dr. Amy Woo & Associates
General and Cosmetic Dentistry
2627 K St. Sacramento CA 95816 View Map | Visit Website | Send Message
Health & Wellness

Dance for All Bodies
Our mission is to dismantle the notion that dance is only for the able bodied and to spread the joy of dance to all bodies. Our vision is to make inclusive dance classes, that are designed for people with differently abled bodies, readily available.
---

ELITE Massage Therapy
I am sports massage therapist that specializes on injury prevention. I have been in the field for 20 years and patients include runners( marathoners, ultra) tri athletes, swimmers,health care and IT. I also get the privilege to work on Sac PD, Fire and Swat! I have been selected twice to be apart of TEAM USA Track and Field Medical Team (USA Nationals as well as the Junior Olympics), selected to work on TEAM USA Rugby Medical Team as well as been selected for the past three years as the head therapist for the ITSA World Championships in Hawaii.
Open: M-Th:10-6; Friday:10-2; off weekends and holidays
5280 Elvas Ave sac Ca 95819 View Map | View Website
---

Flawless Boxing & Fitness
Sacramento's best boutique boxing studio. We offer group fitness instruction with a unique blend of boxing & high intense interval training in a total body workout. We offer classes for both adults and youth. Our classes are beginner friendly and our coaches provided one-on-one instruction to show you proper boxing techniques. We also offer advanced training and competition readiness. We are open Monday – Thursday from 5am – 8pm, Friday 5am-7pm and Saturday 8am-11am. Come train with us!
600 Broadway, Sacramento, CA 95818 View map
Send message| Visit Website
---

Mac-n-Mo's
Maura Knowles, a.k.a., Mo, the Morselist is a Certified Health Coach and professional recipe developer. Visit Website
Home Maintenance & Improvement
Lynch & Sons Pool Service, Inc.
Lynch & Sons Pool Service offers weekly pool maintenance and repairs to customers throughout the Greater Sacramento area.
1700 Eureka Road, Suite 155, Roseville, CA 95661 View Map | Visit Website | Send Message
Information Technology
Watchdogs Surveillance
We Install and maintain commercial video surveillance cameras.
(916) 983-1661 | Send message | Visit Website
Legal /Attorney
Hackard law
Trust and Estate litigation; Estate planning
Visit Website | Send Message | (916) 313-3074
Other
Aerospace Museum of California
LOOKING FOR FUN EDUCATIONAL CONTENT FROM HOME? Check out our educational videos on Facebook: https://www.facebook.com/AerospaceMuseumCA/

Heroes Membership Drive for First Responders — Through April 30, 2020

Buy One, Give one Free to First Responders!
Buy a family membership today and we'll give a family membership to one of Sacramento County's front-line heroes!

Your membership purchase doesn't just support the museum programs, events, and activities you love – it helps our Heroes! For each family membership purchased, we will give a FREE family membership to the heroes of the greater Sacramento Area serving on the front lines and keeping us safe during the COVID-19 worldwide crisis. These heroes include law enforcement, firefighters, paramedics, EMTs, and ER hospital staff.

And don't forget! Your family membership includes membership benefits to more than 1,100 other museums and cultural institutions in North America!

If you aren't able to buy a membership, you can donate to help give a membership to our Heroes. Together, we can make a difference and help our First Responder Heroes!

We can't wait to welcome you back to the Museum soon with exciting new activities, exhibits, and events!

Are you a first responder? Sign up on our website to be matched with a FREE membership.

*First Responders must live within 100 mile driving distance from their home address to the Aerospace Museum of California.
3200 Freedom Park Drive View Map| Visit Website
---
Backcourt Marketing
We want to help businesses that are in the process of switching to an online format right now. Our services include e-commerce setup for online sales, running online ads for your offers, social media management and more. As marketing experts we can also help point you in the direction you need to keep your business moving.
Send Message | (916)792-2929 | View Website
---

Jane Mikacich Fine Art
I create non-objective works on wood panel with acrylics, pencil, and beeswax often layered over collaged bits of photographs, travel debris, music, maps or writings.
I am hopeful that my paintings will bring color and joy to the residential and commercial spaces where they land. Please visit my website to sign up for my email list or see my available paintings.
Instagram @janemikacich | Facebook | View Website
---
Learning with Laura
Learning with Laura was created to support students outside of the classroom. By offering small group tutoring and most recently, remote learning instruction K-5 and weekly lesson packets/instructional videos for Preschool, Transitional Kindergarten and Kindergarten levels. She strives to support students in their academic growth by using what they already know as an academic base. Her goal is to show students that learning can be fun and help them gain the confidence they need to succeed.

Laura Hatheway is a CA credentialed with 11+ years teaching experience in Kindergarten – 5th grade. Laura attended Cal Poly State, San Luis Obispo where she earned her California Teaching Credential. Laura earned a Masters of Education in Curriculum and Instruction through Cal State East Bay. She has also worked as a Teacher on Special Assignment, specializing in a variety of domains: technology, mathematical instruction, and supporting English Learners. Laura Hatheway has two students of her own, daughters Paisley (5) and Reese (3).
---

Sabine Dot Sewing
I custom sew a variety of projects for clients, including cushion covers, reusable home goods, pillows, fidget quilts/busy books, and lovey/stuffie repair. Visit Website | Send Message
---

Wildwood Floral Co
Wildwood takes cues from nature in creating organic floral arrangements for weddings and events. Our pieces are custom made and during the growing season we attempt to sustainably source our product with flowers grown both locally (in the Denver area) and nationally.
Real Estate

Karen & Paul Catania – Lyon Real Estate
We have been helping families and investors buy and sell homes in the Sacramento region for the past 15 years. We are rated "Best of Zillow" with 100+ 5 Star Reviews. Visit Website
Retail
East Sac Hardware
East Sac Hardware is a full service hardware and paint store featuring Benjamin Moor paint. In addition to plumbing and electrical we have a toy and children's book department. Serving our community since 1951
4800 Folsom Boulevard, Sacramento View Map | (916)457-7558 | Visit Website | Send Message
Tutoring Services
Multi-Subject Tutoring
One-on-One with Alumna Kamali Houston '12
I am offering tutoring for any age! I can do online sessions and can negotiate some in-person sessions, as long as we can comply with COVID-19 protocol. The subjects I can help with include Math, English, History, and Spanish. Please read my flyer for more information. Can't wait to get involved with the St. Francis community!
Learn More Here | Send Message