St. Francis Renews Agreement with adidas Team Sports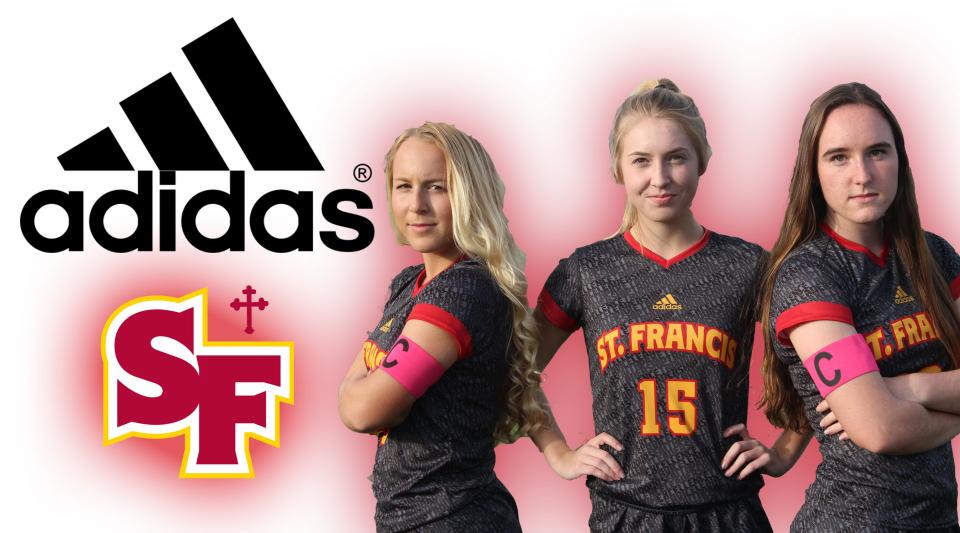 SACRAMENTO, Calif. – St. Francis Catholic High School has renewed its exclusive partnership with adidas Team Sports for four years, Athletic Director Mark McGreevy announced.
"Three years ago St. Francis Athletics entered its first department-wide, single-provider uniform/apparel contract with the objectives to reduce costs, strengthen the Troubadour Athletics brand, and add benefits for our hard-working coaches," said McGreevy. "We've exceeded expectations on all fronts and are thrilled to extend our partnership with adidas and local vendor, Athletics Unlimited."
The Portland, Ore., based company will be the official apparel brand of St. Francis Troubadour Athletics through April 2020.
Megan Curry, a '98 alumna of St. Francis Catholic High School, serves as the Regional Director of Team Sales for adidas.
"Our brand celebrates the pinnacle of sport each day," said Curry. "We push the limits and create and manage product for athletes across all categories. I'm thrilled to align our product with the athletes and coaches of St. Francis Catholic High School, a place I call home."
St. Francis receives discounts off retail prices on apparel, accessories and footwear while agreeing that all student-athletes and coaches will wear Adidas apparel when applicable during camps, practice, camp or booster functions. The school receives an annual promotional account.
Since becoming an adidas High School partner, St. Francis has updated the varsity uniforms in each sport and made the apparel available to the roughly 500 student-athletes across all 26 athletic teams.
The agreement also provides an annual coaching package to each coach on the Troubadour staff. While focused on the sports teams, the agreement allows all on-campus organizations and the Troubie Store to participate and receive the promotional benefits of the deal with no obligations.
"My goal was to create a program for St. Francis that allowed all members of the community to participate in the brand," Curry added.
Athletics Unlimited is the certified adidas 3 stripe team dealer for St. Francis.
adidas is the official uniform, footwear and apparel provider for more than 100 collegiate programs including Arizona State University, Indiana University, University of Kansas, University of Louisville, University of Miami, Mississippi State University, University of Nebraska, North Carolina State University, Texas A&M University and University of California at Los Angeles. adidas has marketing agreements with the National Basketball Association (NBA), National Football League (NFL), Major League Baseball (MLB) and Major League Soccer (MLS).