Athletic News – 4/01/22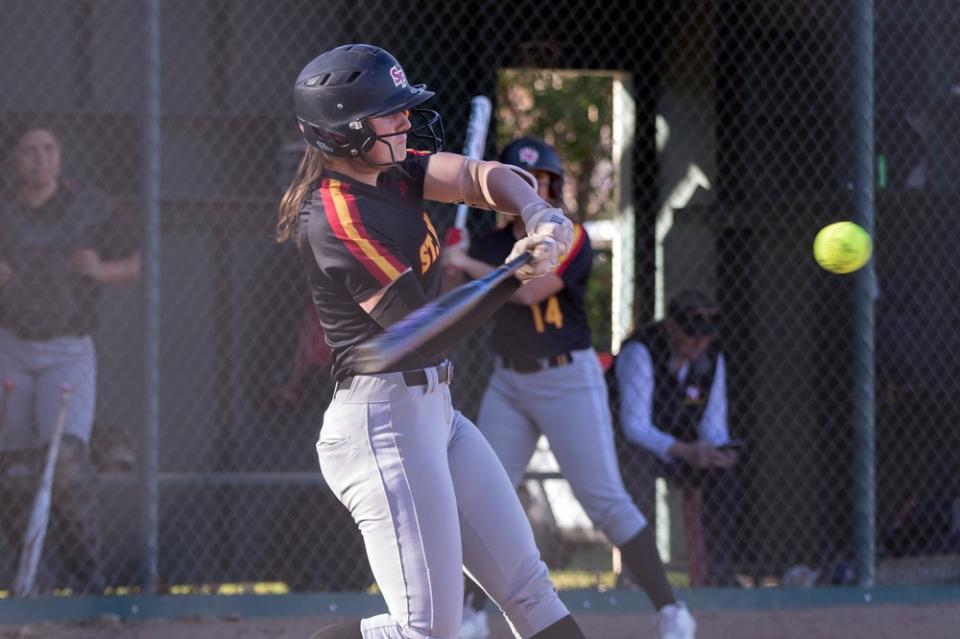 The St. Francis softball teams finally return home after a three-game road stretch, hosting Laguna Creek on Friday afternoon at 4:00 p.m. The Troubies are having one of their best years in recent history, with senior, Hope Jenkins, already having thrown three no-hitters, and the JV squad winning six straight to start the season. Softball also hosts Cosumnes Oaks on Tuesday.
Lacrosse wraps up its long homestand, hosting a Senior Night game against Rio Americano on Friday night, then holding its Booster-Q during the second Holy Sticks matchup with Christian Brothers on Tuesday. Speaking of which, swimming will also hold its Senior Night and Booster-Q in the April 8 dual with Sheldon. The swimmers will also enjoy a road trip to Carondelet High in Concord on Wednesday, marking one of the rare times two all-girls Catholic schools can square off in the pool.
Track & field competes in a pair of specialty meets: the Granite Bay Field Festival (throws/pole vault) on Friday, then the Bronco Speed Festival (sprints/hurdles) at Bella Vista Saturday. Stay tuned to GoTroubies.com for updates on the acclaimed Arcadia Invitational, as a handful of Troubie standouts are scheduled to take that trip next week. Finally, the St. Francis divers host one last Delta League dual before the league championship meet, bringing Sheldon to their Capital Divers venue on Wednesday, April 6.