St. Francis Fund
The St. Francis Fund is the cornerstone of the school's fundraising efforts. Each year, there is a gap between tuition revenue and the actual cost of a St. Francis education, that amounts to $2,000 per student. The Annual Fund supports all the things that make the St. Francis experience so special—academic and co-curricular programs, athletics and the arts, faith experiences, and faculty compensation. The success of the St. Francis Fund reflects our community's commitment to fostering a thriving learning environment for every student.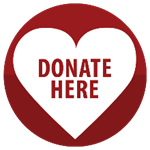 Each year, current parents, alumnae, alumnae parents, trustees, grandparents, friends, faculty and staff join to raise more than $1M for the St. Francis Annual Fund. We gratefully accept checks, cash, and online donations.
We also offer charitable investing opportunities, planned gifts, vehicle donations and/or donations of stocks and securities. All gifts are a tax-deductible donation to the school, a not for profit entity. Advancement fundraising operates on a fiscal year basis (July 1- June 30), and the office produces an Annual Report of donors each fall. Supporters surpassing $2,000 in annual donations are invited to the President's Society Cocktail Reception in the Fall.