Dance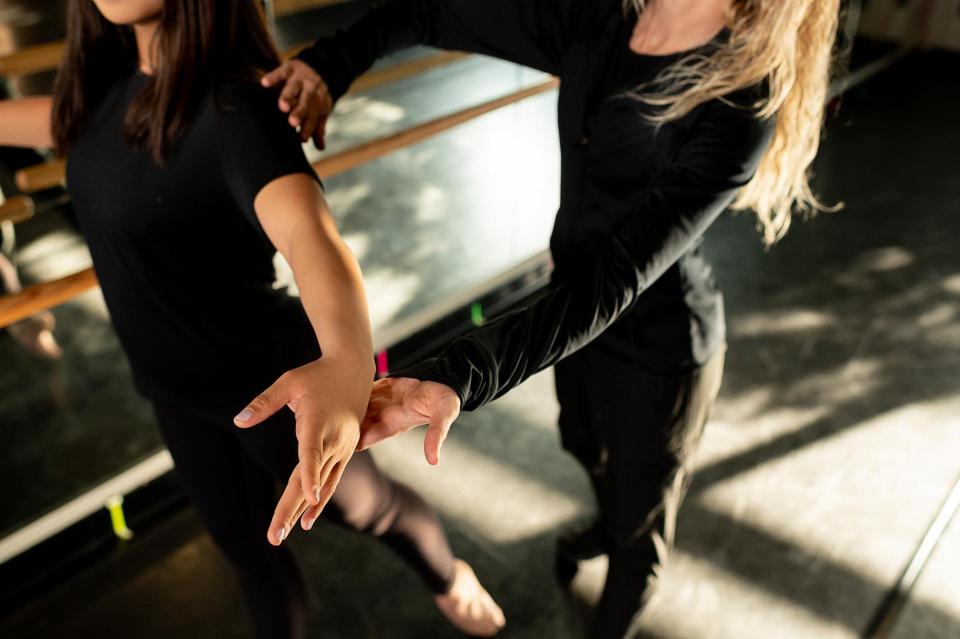 SFHS offers all levels of dance classes from beginning to advanced. Students will develop their understanding, appreciation, and artistic expression through dance.
By working on body flexibility, strength, endurance, balance, coordination and relaxation, students will strengthen technique, projection dynamics, memorization skills and confidence.
Dance Courses Currently Offered

SF Dance Co
SF Apprentice Co.
Intermed Dance
Dance Styles
Show Choir
Inter Show Choir
Hula

Read full descriptions in the Course Catalog
Each year, Junior and Senior choreographers create works that are then showcased in a live performance. Due to the unprecedented situation that prevents our dancers from performing & audiences from watching this event live, Agata Grzelak, our Dance Instructor, has compiled videos of student works to share with you. We hope you enjoy it!