Admissions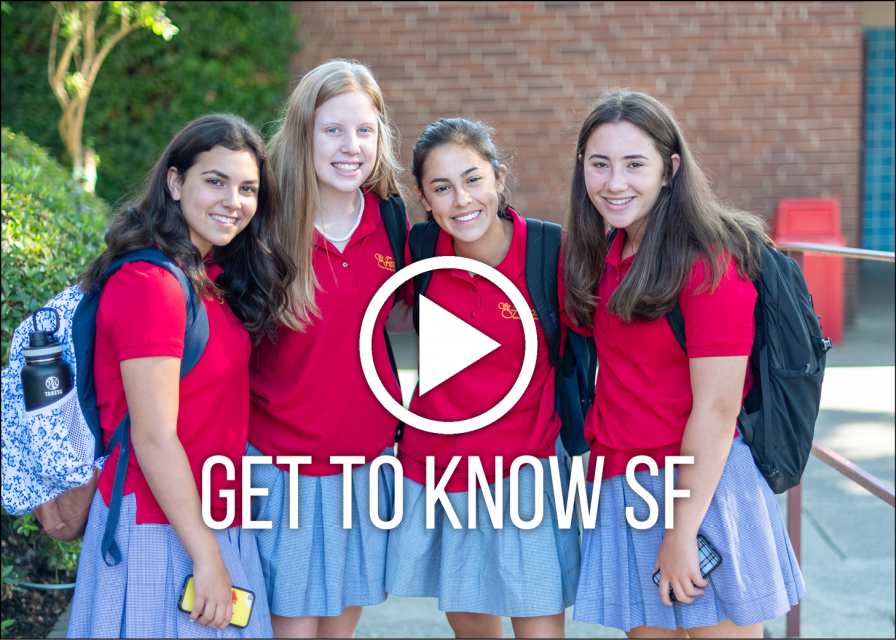 Choosing a high school — your home away from home for four years — is a big decision. The faculty, staff, and students of St. Francis Catholic High School share your enthusiasm about your future, in high school and beyond.
At St. Francis you can explore a rich world of academic and extracurricular possibilities, make real connections with a diverse group of young women, and experience the freedom to be your true self.
If you would like to be kept up to date on our admissions process and campus events, please complete an interest form here.
St. Francis students come from more than one hundred different public and private feeder schools and ninety different zip codes. One thing that unites all our students is the desire for an excellent college preparatory environment. We offer 30 Honors and AP classes, taught by outstanding and responsive faculty members who are invested in their students' success. Academic Support programs ensure that all students are prepared to meet their college and career readiness goals. In most years 100% of our graduates go on to college or study abroad after graduation. Colleges and universities recognize the St. Francis advantage; the SFHS Class of 2019 collectively earned more than $24 million in scholarships–a testament to our graduates' hard work and talent.
With more than 40 student clubs, 8 academic teams, award-winning fine and performing arts, and nationally recognized athletic teams, St. Francis offers numerous opportunities for challenge and growth.
Each year our graduating seniors overwhelmingly cite the sense of sisterhood as the best characteristic of St. Francis High School. That sisterhood is cultivated through retreats, Christian service, and an inclusive and vibrant faith-filled community.
We look forward to meeting you and introducing you to the St. Francis community!