Admissions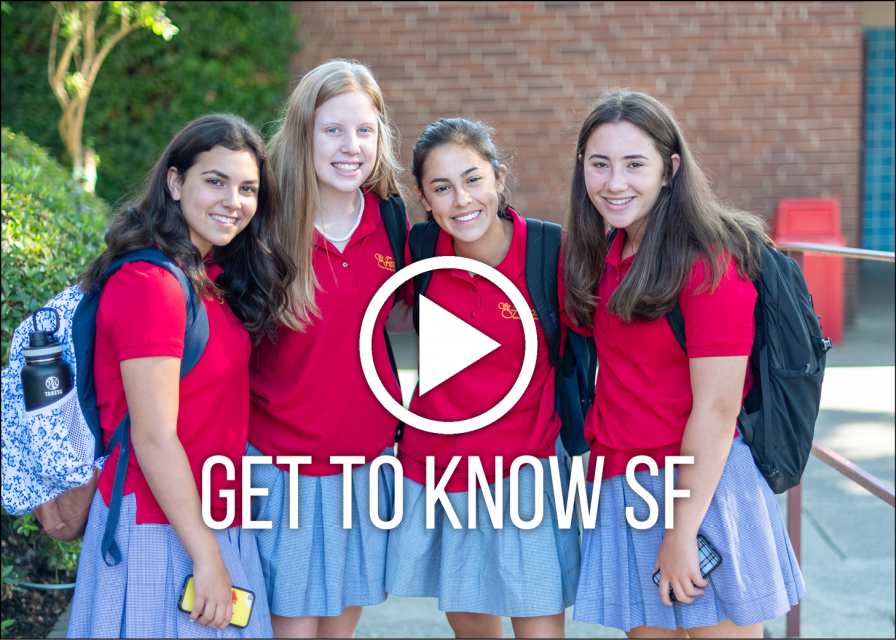 We welcome you to our beautiful school and are cheering for you during your important high school selection journey. Please know we are here to help you every step of the way.

In this spirit, the most important thing for you to know is that the person you are today is your gift to St. Francis. And who you will become at St. Francis will be your gift to the world.We can't wait to get to know you and to introduce you to a community of passionate and engaging teachers and a sisterhood that is more than 11,000 alumnae strong. At St. Francis we graduate young women who change the world, and we can't wait to see how you will make your mark!

OUR BIGGEST TIP FOR APPLYING TO ST. FRANCIS THIS YEAR? SAME AS USUAL—DON'T STRESS!
Like many schools, we're reviewing and recalibrating our admissions process for the 2021-22 school year. The basic deadlines won't change, but other elements might look a little different, like our campus visits, interviews, and placement exam requirements.

Step one? Complete our online inquiry form and we'll keep you posted via email about all our events, deadlines, and opportunities.
As always, we're here to help, so please don't hesitate to reach out via email or phone if you have any questions!