Academics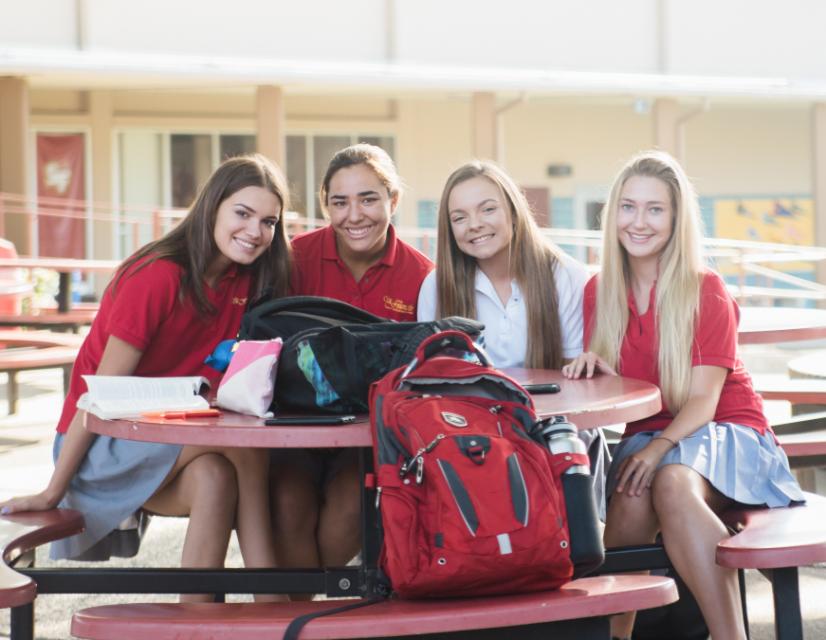 St. Francis High School is committed to preparing all of its students for life-long learning. The school provides a strong college-preparatory academic environment. The curriculum provides a full range of college preparatory courses, including Advanced Placement courses – see our Course Catalog. Academic support includes supplementary courses, summer school, tutoring programs, and Guidance Department services.
All St. Francis students are offered a variety of services to meet their academic, college, and career readiness goals. In alignment with the school's philosophy, St. Francis respects the uniqueness of each student and her right and responsibility to achieve her full potential.
The Counseling and College Center of St. Francis High School shares in the general philosophy of the school in its respect for the uniqueness of each student and her right and responsibility to achieve her potential. Our commitment is to educate the whole student by providing an environment where students achieve their highest potential through intellectual, social, and spiritual development.
We strive to encourage individuals to grow in awareness of their potential and to become lifelong learners with the capacity to be successful in a rapidly changing world. A distinguishing strength of the St. Francis Counseling and College Center is our model of assigning students a consistent counselor to work with throughout the entire high school experience. This connection nurtures our students as they transition through the academic and social expectations of high school. Additionally, this four-year perspective makes the college counseling process more personal, enabling our students to find the best individual college fit.
Learn More About Our Programs Below
To read full descriptions of each course we offer, view the Course Catalog PDF using the link below
View/Download: 2023-2024 Course Catalog PDF
St. Francis High School partners with MBS to provide an online one-site bookstore for course materials. Students may purchase books from other sites, but the ISBN must be an EXACT match to the ISBN listed on our MBS bookstore. However, due to publisher restrictions, some books/ebooks may only be purchased through MBS.
The library serves as the information and resource center of the school. Our mission is to teach students to develop the research and technology skills needed to find, analyze and communicate information effectively. Through books, media, and technology, students are encouraged to become lifelong readers and learners.
As instructional partners, the library staff collaborates with teachers to provide orientation and instruction in library resources, including the library catalog, online databases, and research skills building.