Summer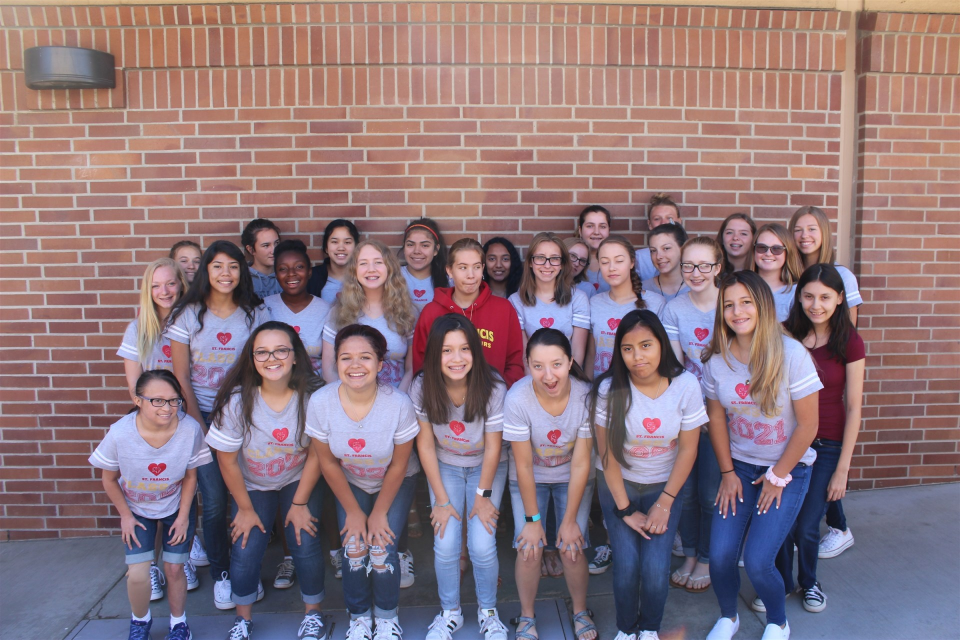 Whether you are looking for educational, enrichment, or sports programs this summer, St. Francis Catholic High School has it all! Camp Troubie for rising 5th-8th grade girls offers half day and full day programs from Creative Computer Coding, Math in Action, Math Mastery to Dance and Yoga and Art Exploration. With one of the top female sports programs in the Sac-Joaquin Section and the state, athletes in 2nd-9th grade are sure to love learning from our coaches in St. Francis summer sports camps. Finally, current high school students will find coed credit courses offered in a variety of disciplines. After-school care for Middle School (5th-9th grade) Students is offered.
REGISTRATION FOR SUMMER PROGRAMS 2019

When does summer registration begin? Registration is only available online and opens at 7am on Tuesday, February 12, 2019

Academic courses and Camps will be available to view early December of 2018
High School Courses
Academic Classes (9th – 12th Grade)
All courses meet Monday through Friday (excluding July 4th holiday)
High school level courses are offered in academic subjects for female and male students grades 9-12. Courses are are offered in 3 week sessions. Year long courses require attendance of both sessions.
High School Summer Sessions are June 11- July 20
Learn More
Camp Troubie – Middle School Camps
5th – 8th Grade Girls
Sessions are June 11-July 6, 2018
Camp Troubie is a four-week summer program for rising/incoming 6th through 8th (morning academic classes) and rising/incoming 5th through 8th (afternoon enrichment) grade girls.
Students may join us for half-day and full day programs. Morning classes focus on academics, and afternoon classes offer fun enrichment activities. Current St. Francis students act as Camp counselors and will greet students, assist with classes, and lead lunchtime activities for our all-day campers. Learn More
Musical Theatre Camp
5th – 8th Grade Girls
8:30am-12:00pm, June 11- July 06, 2018
Theatre-Music-Dance, Oh My! This hands-on, interactive camp begins with a one-week intensive for beginners and veterans alike to hone skills in acting, singing and dancing. The next 3 weeks will be devoted to a one-of-a-kind musical theatre experience, with students devising a unique piece of theatre using dance, acting and song as storytelling devices. Efforts culminate in a mini-production which friends and family are invited to attend in the St. Francis Theatre. Musical Theatre camp teaches important skills like collaboration, public speaking, performance technique, and drama processes. This camp is directed by SF's Drama Teacher, Orchestra Director, and Alumna, with support from current St. Francis students. Learn More
Sport Camps
2nd - 9th Grade Girls – Dates vary by camp
Join St. Francis for our Summer Sports camps open to 2nd through 9th grade girls taught by our wonderful coaches and student players. Coaches will work with campers on the fundamentals for beginners as well as developing skills for the more experienced athlete. Learn More