Event Sponsorship
Partnering with us through the generosity of your sponsorship is a vital component of a thriving campus community and allows us to put our students at the center of all we do. Your sponsorship is a gift to each Troubie and a testament to the support every St. Francis student who has come before has received and an inspiration to the support of future generations of Troubies. We do not take the generosity of benefactors like you lightly and realize you are a critical component in our ability to realize our mission of graduating young women who change the world.
We have several sponsorship opportunities for each event, or BUNDLE your sponsorship for both events and become a PLUS SPONSOR! Sponsorships range from $1,500 to $25,000, and each sponsorship will provide you and/or your company with prominent recognition. Sponsorships are essential to the success of our events and are at the heart of our fundraising efforts which are critical to the academic, co-curricular, and faith life of our school. Supporting St. Francis allows us to not just be a school with girls, but a school for girls.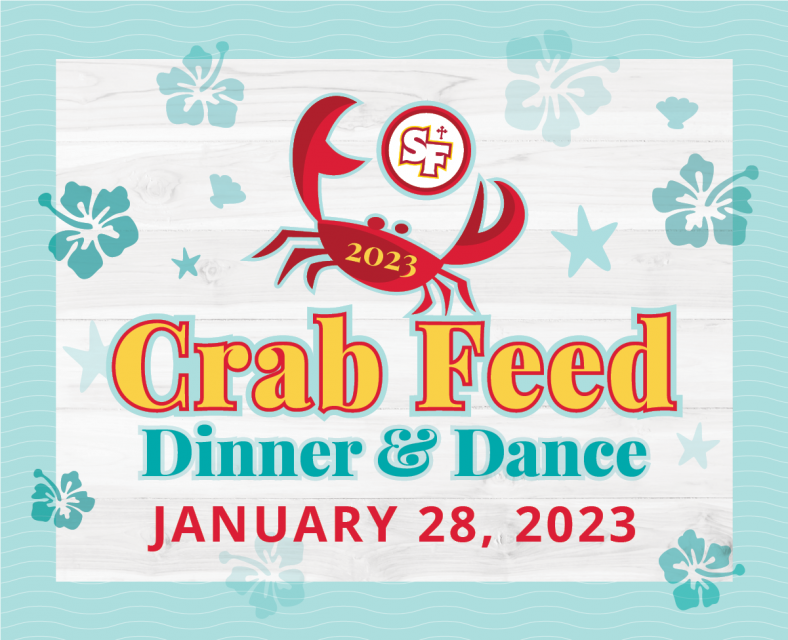 Thank You to Our Annual Crab Feed Dinner & Dance Sponsors! Your partnership in supporting our young women is what makes our community so special.
Gold Sponsors
+ Augusta & Kelly Brothers (Bryn '23, Lauren '18)
+ Dina Vellutini Kimble '94 (Lia '24) & Keri Wien Adams '99 (Taylor '24), Royal Electric Company
+ Martin Brothers Construction