Ambassador Program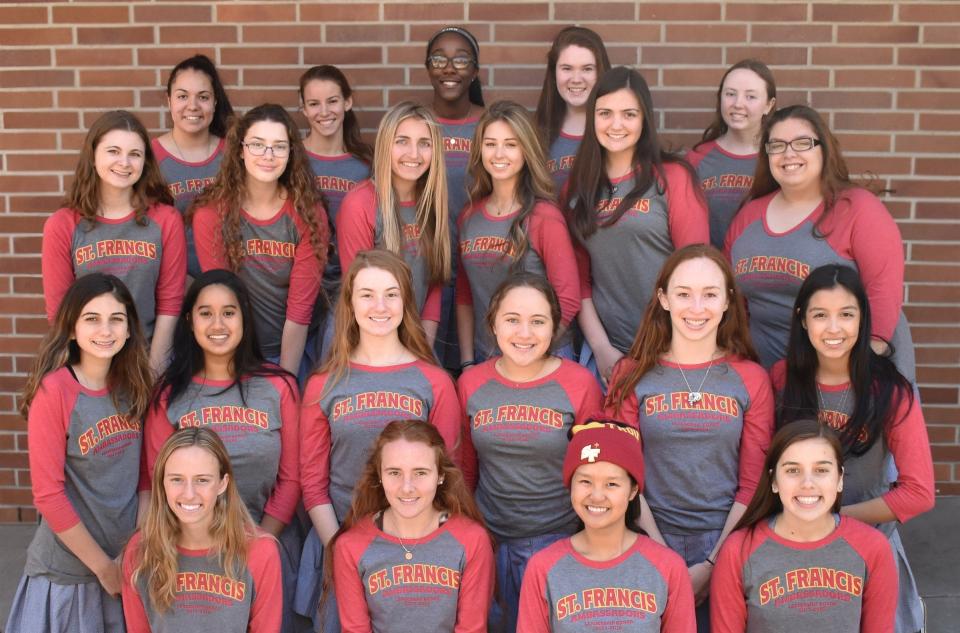 The SFHS Ambassadors are the face of St. Francis High School to the wider Sacramento community. Comprised of more than 190 students, the SFHS Ambassadors represent a wide spectrum of campus life and involvement and share a common love for St. Francis. Our Ambassadors actively engage with prospective students and families at many events during the Admissions season. Below is a list of some of the many ways that our Ambassadors demonstrate what it means to be an SF Troubadour throughout the greater Sacramento area:
Making presentations about St. Francis to 7th and 8th grade classes at over 30 feeder schools in September and October.
Assisting at Admissions events such as Open House, the High School Placement Test, Incoming Freshman Registration Night, Back to School Night, and other events as needed
Serving as shadow buddies to over 400 prospective 8th graders in the fall and winter.
Helping to spread the word about St. Francis High School in their local communities.
Sophomores, Juniors, and Seniors are eligible to be SFHS Ambassadors. Ambassadors are selected annually for their ability to present a positive image of St. Francis to prospective students and their families and to explain the various academic and extra-curricular programs at our school. We seek a diverse group of students to join our group each year!