Amy Lynn-Cramer '90
Alumna Spotlight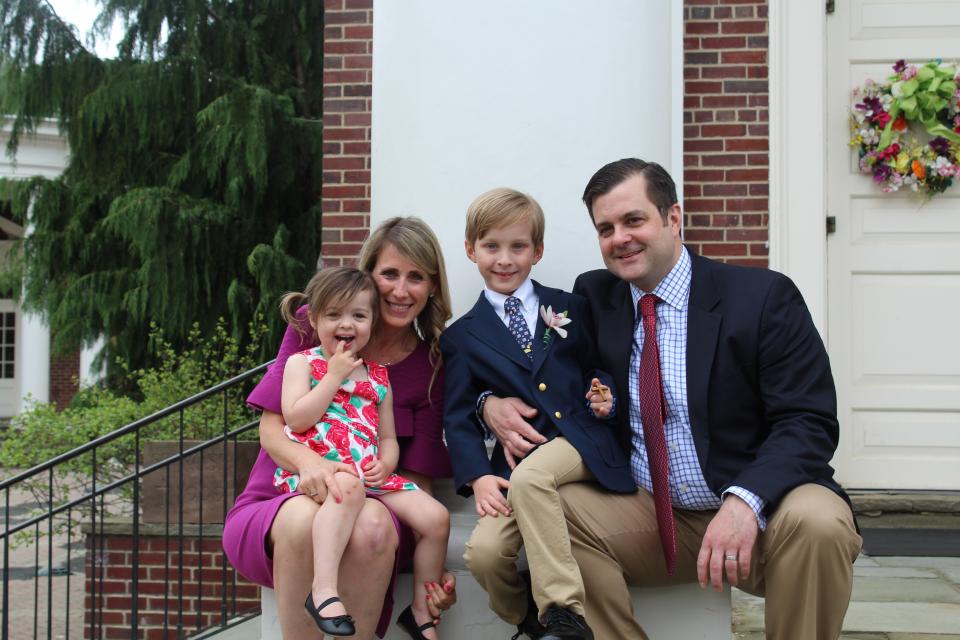 Amy works on the Corporate Communications Team as head of HR Communications for all of NBCUniversal. She was formerly a publicist at TECHTV, FUSE, and NBC News.
What do you most enjoy about your work?
As a former publicist at TechTV, Fuse and NBC News, I made the shift into Corporate Communications about four years ago. I now head up HR communications and oversee employee engagement experiences at NBCUniversal. So, in addition to Open Enrollment, Benefits Experience Fairs and all that super-sexy HR stuff, two of my favorite programs are "Take Our Daughters and Sons to Work Day" and "Bring Your Parents to Work Day." The employees are at the forefront of everything I do; I often pinch myself when I realize what a great gig I have.

How did your time at St. Francis prepare you for college and life after college?
As an SFHS girl through and through, family, friendship and spirituality are at the core of who I am. St. Francis created an environment for us to be our authentic selves and I'm eternally grateful to my parents for sending me there. The culture at St. Francis was not lost on me and prepared me for college and my adult life.
Where do you think you have the most influence in your life? What accomplishment(s) are you most proud of?
After graduating from St. Mary's College and living in San Francisco for 10 years, I moved to New York. It was at that moment that I recognized that St. Francis had a huge impact on me. I moved without a job and found that courage, determination, a sense of adventure, and faith in what will be, will be, shined through. Yet it's our eight-year-old son and three-year-old daughter that I'm most proud of and who inspire me. I have so much hope in our future generation to make change and bring love and kindness into this world.

What's your favorite memory about your time at St. Francis?
My favorite memory was being the mascot junior and senior year. It's hard to put into words why we had mascots (Disney characters no-less) at an all-girls high school, and that during one of the best weeks of the year we had rallies, decorated lockers and classroom windows. But it all comes back to what made my high school experience so unique and memorable. Going to an all-girls high school was magical in so many ways. St. Francis created an environment for us to thrive, be strong, to learn & grow and be our authentic selves. Even if it meant dressing up in a Daisy Duck costume!
Who influenced you in a significant way during your time at St. Francis?
Sister Catherine was a true leader and while I didn't realize it at the time, she exemplified the spirit of St. Francis. She was graceful under pressure, she was fair and she cared about each and every one of us. And then there was Mrs. Doglietto who had the kindest soul. Not only was she a beautiful person and an amazing artist, my fondest memory of her is when she played the harp at our services and events.

What's your advice for Troubies?
Two bits of advice – focus on and appreciate your true friends who lift you up; don't get caught up or troubled by those that aren't kind to you. Secondly, as cliché as this may sound, follow your heart, have faith, and take risks. You can always go back, but that opportunity may never again come knocking.
If you would like to be featured in the Alumna Spotlight contact Dawn Winston '91 at 916-737-5020