Olivia Godby '12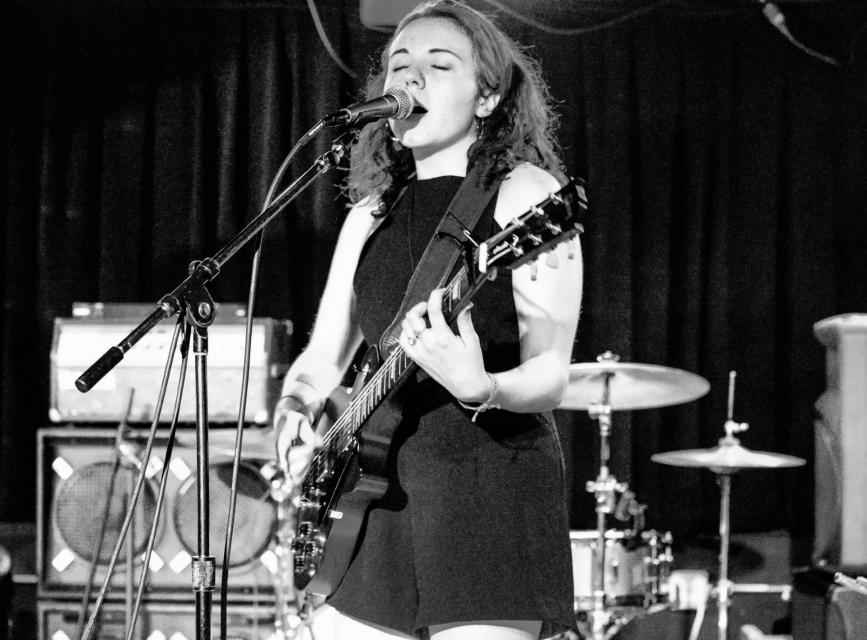 While attending University of Notre Dame, Olivia Godby '12, co-created the band, Night Hikes, with her creative partner Matthew Farrell. Recently, in September 2019, Olivia and Night Hikes performed in Sacramento for all-ages. We are very proud, and excited to follow along in their success.
The following excerpt is from their biography:
In their pensive songwriting, they immediately prioritized balance, not only between dark synth and glimmering guitar, but also between Godby's imaginative storytelling and Farrell's keen ear for melodies and production. After finishing school in 2016, they rented a house and spent the summer recording their first release, The Blue Hour, which was mixed by New York based engineer Rusty Santos (Animal Collective, Beach House).

The band then moved to Seattle to focus on refining their songwriting in 2018. On the resulting record, Chalice, the pair strive to recover the long silenced feminine principle, refusing to accept that violent power dynamics are inherent to human nature. Godby and Farrell each float seamlessly between guitar, keys, and vocals amidst the ghostly natural reverb of the old Catholic church in which they recorded, this time with permission. Lush guitars reminiscent of Slowdive find their counterpart in bellowing synth and organ melodies. Over carefully crafted and sampled drums, the pair create space for their intimate, introverted vocals, making for a record that delivers as much rainy-day shoegaze as beachy dream pop.

On stage, the two alternate lead vocals, eager to display the dynamic partnership that is so integral to their songwriting. Godby and Farrell often switch instruments mid set, like two best friends quietly exchanging a secret. Following a string of summer shows in Seattle, the band is planning a West Coast tour for the fall to promote Chalice.
See more about Night Hikes Here