Lindsay Trottier '05
Doctor of Acupuncture and Chinese Medicine, Level Acupuncture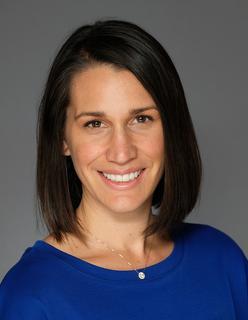 Lindsay Trottier, DACM L.Ac. is a board-certified acupuncturist and doctor of acupuncture and Chinese medicine practicing in San Diego, CA.
Dr. Trottier first entered the profession of health and wellness as a certified personal trainer and then as a receptionist in an acupuncture clinic. As a competitive student-athlete, Dr Trottier has always been interested in functional movement and healthy recovery. Upon completing her undergraduate studies, she was inspired to begin her training in acupuncture and herbal medicine.
Dr. Trottier has experience helping patients of all ages with sports injuries, chronic pain syndromes, digestive complaints, women's health issues, pre- and post-natal care, cancer-treatment side effects, mental-emotional health, and people with developmental and acquired disabilities.