International Night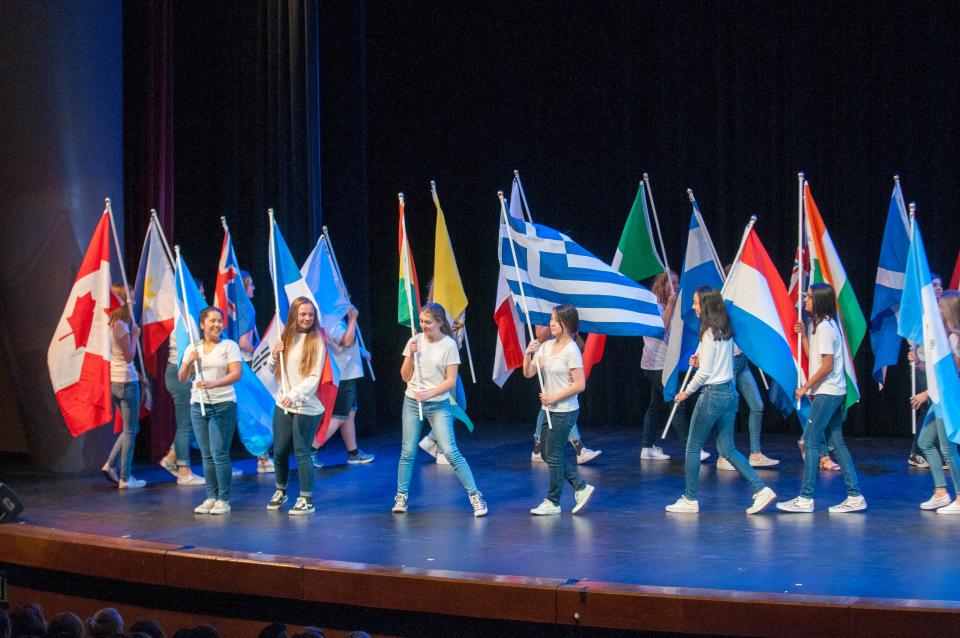 The Annual International Night, now in its 29th year, is a celebration that showcases the various cultures of the St. Francis family. We invite you to join us for an evening of food, music, and song on Wednesday, January 29, 2020
Selections from Chando's Food Truck will be available from 4:30 to 6:30 p.m.
Your admission ticket also includes a choice of dessert available in the St. Francis Theatre foyer before the program begins. Click here for tickets
We'll be streaming International Night Live>> Tune into the LIVE STREAM here
The theater opens at 6:30 p.m. All seats are non-reserved. There is no late seating. Doors will remain closed during the performances.
Parent volunteers needed- check MVP for opportunities