Back to School Message from the Principal – Important Information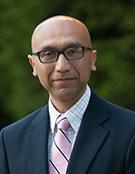 Dear St. Francis Families,
We are excited and preparing for the return of your daughter/s in a matter of weeks. I hope you're enjoying the time away and basking in some fun summertime adventures. While it's not even August yet, and still plenty of summer days to enjoy, we are actively planning for the return of our Troubies. I am looking forward to a great year at St. Francis, and know you are as well.
I also extend a heartfelt welcome to all of our new families of the Class of 2025 and transfer families! We know your daughter is excited to begin her high school experience and know she is going to love St. Francis once she arrives.
As a school community, we can't wait to have your daughter on campus on the first day of school, Wednesday, August 11th. We look forward to seeing her walk through our hallways and filling Serra Court with her youthful energy and Troubie spirit. It is our mission to help every student feel welcomed, connected, and a part of our St. Francis family. Additionally, we will continue to challenge each student to develop her God-given gifts and talents, and to exemplify the religious foundations of our four pillars – faith, excellence, leadership, and service.
My ongoing mission, as Principal, is to shine a light on the traditions of St. Francis Catholic High School, and to make strides to ensure its future as the premiere college preparatory school, "Graduating Young Women Who Change The World." As such, our Guidance Department has invested a lot of care and attention to developing student schedules for the upcoming academic year. Due to this, changes to student schedules will only be made for errors in scheduling and/or omissions in courses. If you notice any errors, please email our Guidance Office at Guidance@stfrancishs.org.
Please see the attached "Back to School Checklist" for 2021-22. It contains important links and information about the upcoming school year. View PDF here: Back to School Checklist 2021.
I look forward to seeing you all during our Back-to-School Night on Thursday, August 19th. St. Francis of Assisi, pray for us, as we begin a new school year together.
In the spirit of Pax et Bonum (peace and goodness),
Elias Mendoza
Principal