St. Francis Stories: Show Choir
Show Choir Performs at Disneyland's California Adventure.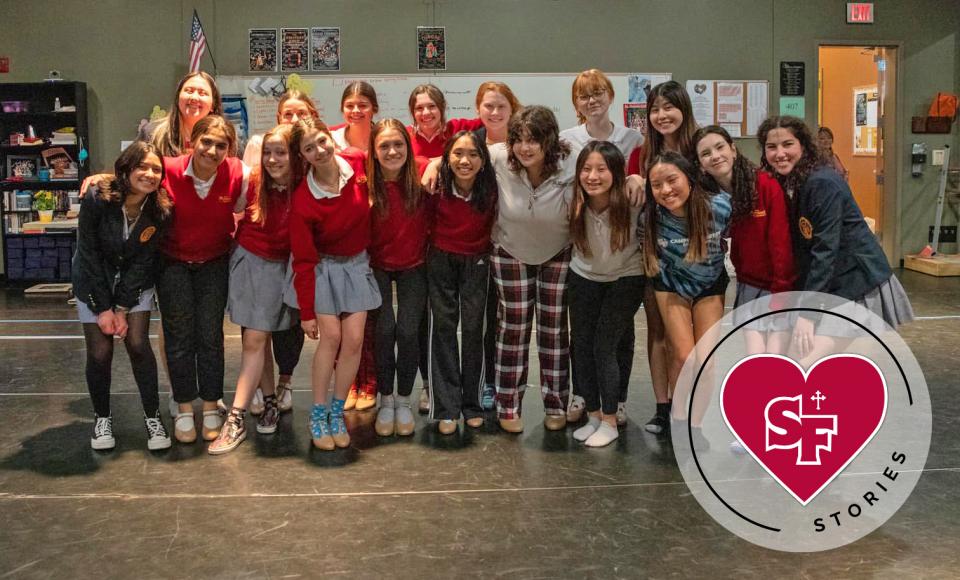 The St. Francis visual and performing arts department is a haven for fantastic stories about St. Francis. We encourage you to follow @arts.sfhs on Facebook.
Today we share news about our show choir in our St. Francis Stories feature. Last weekend they headed back to Anaheim for the first time in four years to perform at Disneyland's California Adventure. Right now, we have pre-trip photos and rehearsal videos posted. We'll share images from Disneyland as soon as we can! What a great opportunity for our show choir students.
We have two levels of Show Choir at St. Francis. Introduction to Show Choir (Grades: 9-12) with no prerequisite to participate and Show Choir (Grades: 9-12) requiring an audition and teacher recommendation. For full course descriptions of these and all the amazing Visual and Performing Arts Classes offered, view our course catalog.

Check out the rehearsal videos in the comments.