Troubies Who Mean Business Club – Speaker Series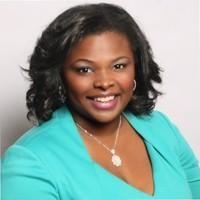 The Troubies Who Mean Business Club will be bringing back their speaker series after Easter Break by welcoming alumna, Linnea Willis Smith '95, to campus for a lunchtime session with Troubies. She's got a lot of wisdom and experience to share!
Linnea practiced law for more than 15 years, mostly Real Estate law. She began her own law practice in 2005 and enjoyed being a businesswoman. She's also been a Professor and Chair of the Paralegal Studies Department at Merritt College in Oakland, California since 2004. Most would think that was a full load, but in 2013 she began a commercial cleaning company now known as Quality Cleaning
Professionals, LLC. And to top that off, she also recently obtained her real estate broker license after 15+ years of real estate law. To say this woman, wife, and mother is a Troubie who means business, is an understatement.
Encourage your daughter to RSVP to attend this lunchtime session. RSVPs are due by April 20th. The lunch session is on Tuesday, April 26th (right after Easter break).