Open House 2023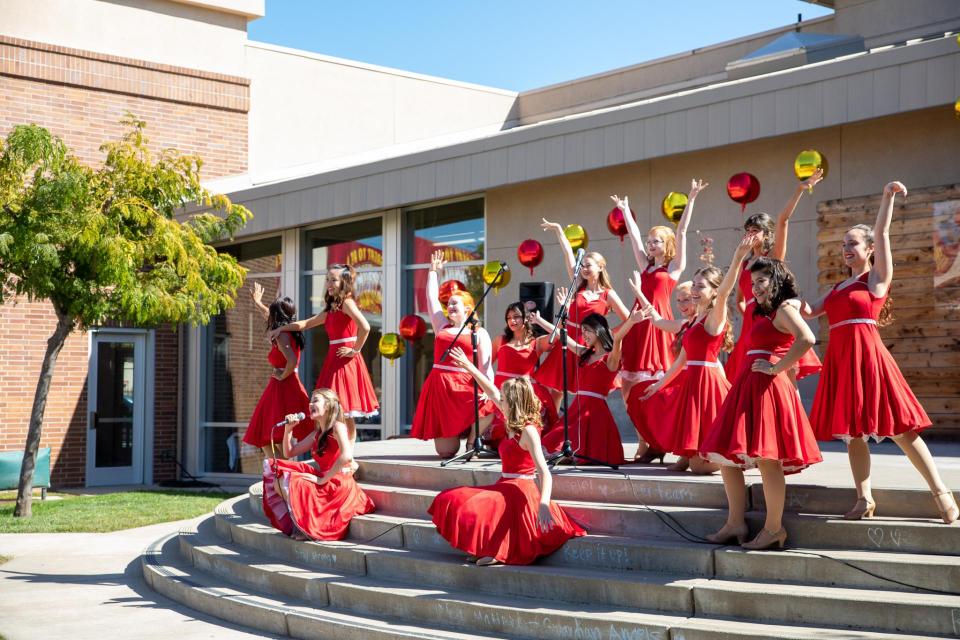 We invite prospective students of all ages and their families to visit our campus and discover the St. Francis advantage! Please click here to RSVP.
Explore our campus and tailor your visit based on these offerings:
Troubie Welcome
Our Leadership team and student speakers will share why St. Francis is not just a school with girls, but a school for girls. Join us at 12:30 pm or 1:30 pm in the Dining Hall.
Campus Tours
Take a student Ambassador-led overview tour and learn all about the St. Francis campus and community.
Meet our Faculty & Staff
We'll answer your questions about curriculum, educational opportunities, and learning in an all-girls environment.
Campus Life Center
Our student "living room" is home to Campus Ministry, Christian Service, and Retreats.
Counseling and College Center
Five counselors and a Learning Support Specialist guide students academically, personally, and in their college planning.
Meet our Coaches and Student Athletes
All thirteen sports will be represented by our dedicated coaches and accomplished athletes.
Student Clubs & Academic Teams
Meet students from our nine academic teams and some of our 57 clubs.
Experience the Arts
Take in a performance by our singers, dancers, musicians and actors and visit an arts classroom to see their drawings, paintings, sculpture, and photography. The performing arts showcases take please in our 500-seat theater at 12:50 pm and 1:50 pm.
Troubie Spirit Station
Join our Ambassadors for games and a photo station.
Complimentary BBQ & refreshments
Our Dads' Club is grilling hamburgers and hot dogs — come hungry and stay for lunch!