Revelry

On Saturday, March 9, 2019, we will host our 13th annual Revelry Gala & Auction. Our guests will stroll through cobbled passages, quintessential Parisian streets and tree-lined avenues, as the campus is transformed into Paris in Bloom! Come celebrate with us for an evening that brings the school community together and offers a robust silent auction, live student entertainment, delicious food and drinks and a rousing live auction. Stick around after all the excitement for libations and dancing at our soirée post-fête.
The funds raised at Revelry are an essential part of the annual budget and allow for important school operations such as scholarships, facility improvements, technology enhancements, spiritual enrichment, academic excellence, performing arts and athletic opportunities. Get tickets here
Individual tickets are $125, with tables seating 10.
Sponsorships start at $1,500.
Sponsorship
There are a variety of high-visibility sponsorship opportunities for our generous benefactors. You can sponsor a Revelry as a single event, or we offer a package sponsorship including Crab Feed benefits. Learn more about Sponsorship benefits here. To discuss sponsorship opportunities available or customize a package, contact Mari Parisi at mparisi@stfrancishs.org.
Evening Program
Mass – 5:00pm
Check-In & Silent Auction – 5:30pm
Dinner & Student Entertainment – 7:00pm
Live Auction & Raffle – 8:00pm
Libations & Dancing – 9:00pm
Mobile Bidding
We will be using Gesture Mobile Bidding again this year at Revelry. With mobile bidding, you can bid from a smartphone, tablet, or computer and everything is in real time! You do not need to be present at Revelry to bid on our fabulous Silent Auction items. A special bonus is that you are able to register prior to the night, peruse our Silent Auction items, and start bidding early! To bid on some of our amazing Live Auction items, you still need to be present at Revelry.
You can pre-register to bid on gesture HERE
The above link will allow access our items at any time leading up to, during, or after the event. Bidding will close at 7:30pm on Saturday, March 9.
The silent auction will be conducted entirely online through Gesture mobile bidding. You do not need to be present at the event to bid on items in the Silent Auction. If you are attending Revelry, please fully charge your mobile device!
Spirit of San Damiano Award
We are pleased to announce our 2019 Spirit of San Damiano Award Recipients. Join us in honoring these incredible women at Revelry 2019, Paris in Bloom.
Marion Bishop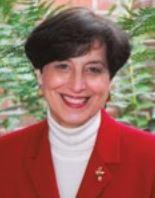 Marion Bishop served for 12 years as the first President of St. Francis Catholic High School.
She often referred to that part of her career as "the ride of a lifetime." Her accomplishments can best be described as crucial, turning-point projects in the school's history. Her hand in the planning and expansion of the physical campus resulted in the addition of a state-of-the-art science wing, a performing arts center, religious sculpture and art, and a new academic administration office building. These changes also led to a beautifully-remodeled campus life center and new counseling offices.
Marion pushed for a new gymnasium, locker room and physical fitness center, originally absent from the construction plan. She recognized that our growing student body needed space to gather for assemblies, liturgies and events. Always about more than buildings, Marion's commitment to our Troubies was evident in everything she did and continues to do. She and her husband Paul have generously funded scholarships that enable young women in the greater Sacramento area to have a St. Francis education. Marion Bishop's legacy of faith, excellence, leadership and service was crafted by her heartfelt devotion to the education of young women at St. Francis Catholic High School.
Marion Kaeser Slakey '48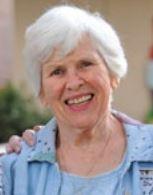 A graduate of the St. Francis Class of 1948, Marion Kaeser Slakey leads a very active and interesting life. As the Student Body President at St. Francis, Marion dated, and later married, the Student Body President of Christian Brothers High School, Thomas Slakey. They left Sacramento soon after marrying in 1952, living in nine different states and four different countries (Canada, Mexico, England and the Czech Republic) and raised four wonderful children: three sons and a daughter. Marion attended Loretto Heights College in Denver, and later finished her degree in French Literature at Cornell University while Thomas completed his Ph.D.
Marion and Thomas returned to Sacramento in 1997 to provide care for her mother; that next year was the 50th anniversary of her high school graduation and Marion realized she had an opportunity to reconnect with her classmates and alma mater. That she did and continues to do, keeping her class connected and generously providing opportunities for more students to benefit from the St. Francis education she received. She loves being back in Sacramento and near St. Francis Catholic High School. Marion was greeted with a standing ovation from our students when she joined them at last year's awards ceremony to present the alumnae scholarship. A Troubie for Life is the only way to describe Marion Kaeser Slakey '48, and we're all the better for her life of faith, excellence, leadership and service.
Master of Ceremonies & Auctioneer
Jake Parnell, Auctioneer
Returning again as Auctioneer extraordinaire is Jake Parnell. His energetic approach is always engaging and entertaining. One of Jake's true passions is working with and raising money for organizations locally and nationwide. His current list of auction clients includes St. Francis Catholic High School, the Napa Valley Grape Growers, the Tiger Woods Foundation, Crocker Art Museum, Country Day School, Christian Brothers High School, the American Cancer Society, the March of Dimes and many more.
Growing up in a family of auctioneers, Jake followed his grandfather and father's lead and attended the World Champion School of Auctioneering in 2001 while still at Cal Poly. Jake lives in Sacramento, with his wife, Molly, and their three children Jack (3) and twins Parker and Ben (2).
Master of Ceremony
Check back in January 2019.