Roepke Commits to Cal State East Bay for Swimming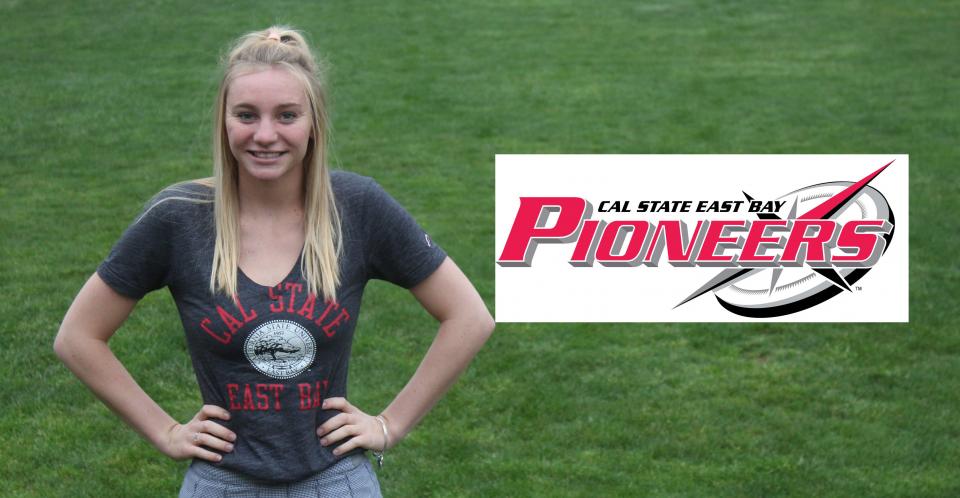 SACRAMENTO, Calif. – Senior Tatum Roepke was practically born in the water so it only makes sense she continues swimming in college. She has committed to swim for Cal State East Bay next fall.
"I went on my recruiting trip and the team just felt like a family to me," said Roepke "It felt like I was already part of the team. The coach is awesome. He came to watch me swim in San Diego. I wanted to step up what I am doing from USA Swimming to College swimming."
For Roepke, swimming is in her blood. Her parents, Frank and Maggie, swam at Hawaii and Arkansas and she has an uncle that competed in the pool at USC and an aunt who swam at UCSB,
"It is nice because my whole family has gone to college for swimming," said Roepke. "It is going to be fun to swim in conference meets and see where I go with the sport."
Roepke has swum since the age of three and has been a standout for the St. Francis swimming program all four seasons.
"She swam at the USA Sectional meet last month and dropped two seconds in the 100 fly and posed best times across the board," said Head Coach Richard Levin. "Over the last year and half, she had dedicated herself to her goal of swimming in college. To see her have the success now at the end of the high school career, she is faster than I have ever seen her. She is a great senior leader. "
Roepke will join the Pioneer swimming program coached by Shane Patton. The Pioneers, who were ranked No. 21 in the nation according to the final Collegiate Swim Coaches Association of America (CSCAA) poll, matched their best national finish in program history by placing 15th at the recent NCAA Division II Championships.
"The campus is so pretty," said Ropeke. "When you walk on the campus, the pool overlooks the whole Bay."
Roepke will have her final home meet next week against Carondelet before preparing for the championship part of the season. She recently posted times of 24.9 in the 500 free and 58.5 in the 100 fly at the NorCal Championships.
"I want to improve my times and see what I can do for the team," said Roepke. "We want to get more of the girls going to Sections and encourage the team."
Roepke will be one of 11 Troubadours participating in the Spring Signing day Celebration on April 12.