St. Francis Stories: Troubies dominate Holy Sticks matchup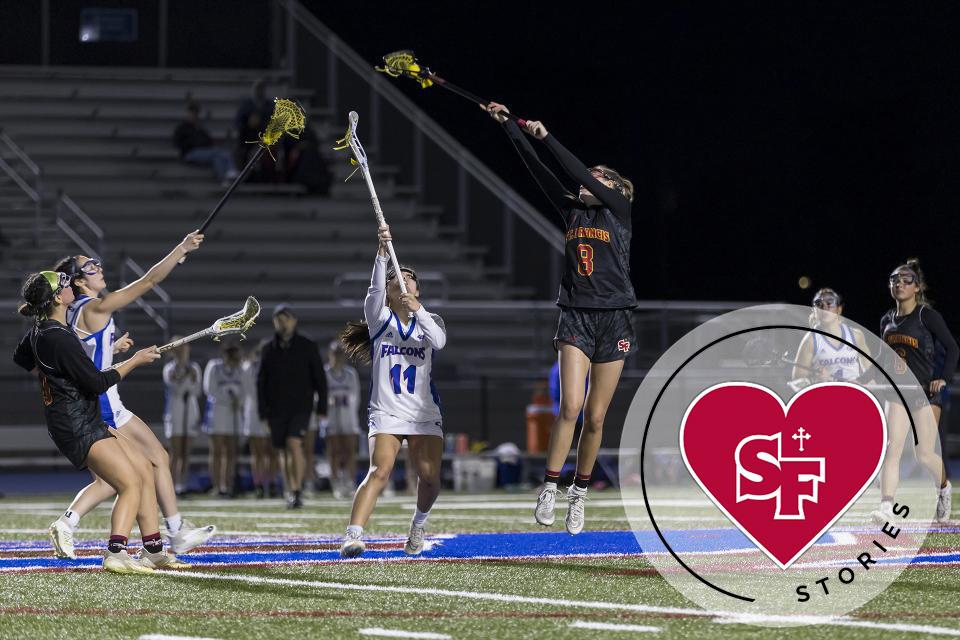 Competition often inspires great stories and there's certainly no shortage of competition this spring from our Troubadours! If you haven't logged on to gotroubies.com lately or follow @SFHS.Athletics on social (HINT: some great moments are shared here), you're missing out! It's hard to choose just one headline to highlight: Troubies stun defending league, section champs or Miles, Hodge lead comeback in epic LAX battle.
But, because rivalries also inspire great stories, how about this one for our weekly St. Francis Stories feature: Troubies dominate Holy Sticks matchup
It's great to be an SF Troubadour!