Volleyball Sweeps Davis 3-0 for Key Road Win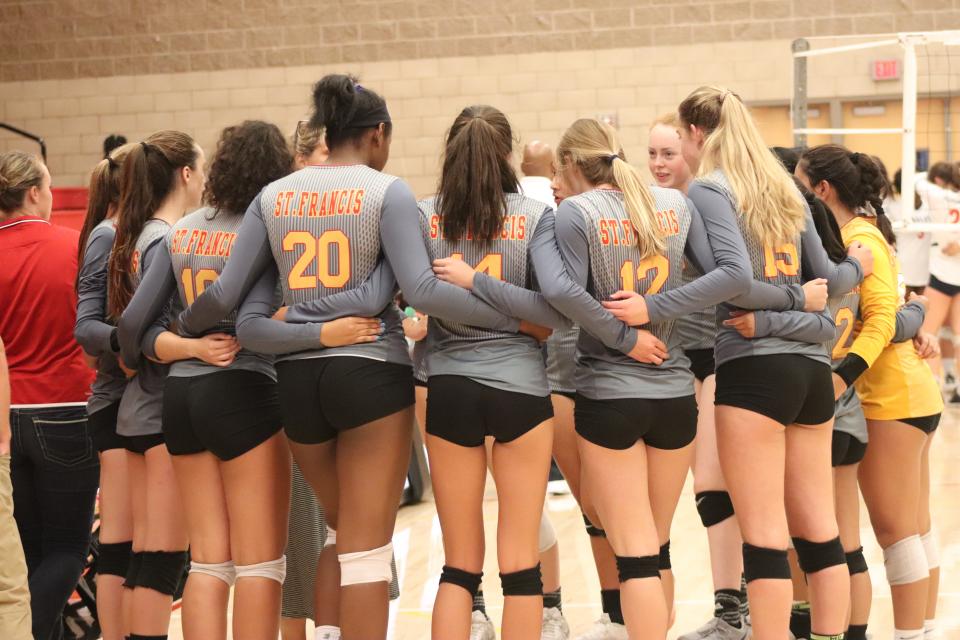 DAVIS, Calif. – Junior Alexa Edwards had 18 kills and senior Kathryn Kramer had 15 as St. Francis swept Davis 3-0 to win for the eight consecutive time.
The Troubadours quieted the home crowd with a 25-21 first set win before closing out the match 25-9 in the second and 25-15 in the third.
Edwards hit 48 percent on the night, recording a double-double by adding 15 digs. Senior Sam Chavez added 12 in the win. Ellie Eichhorn led the team with 21 assists with Jesiree Moral adding 18 in the win.
The Troubadours will play at a tournament at Oak Ridge this weekend.