Volleyball's Sam Chavez Commits to Play Volleyball at Cal State Monterey Bay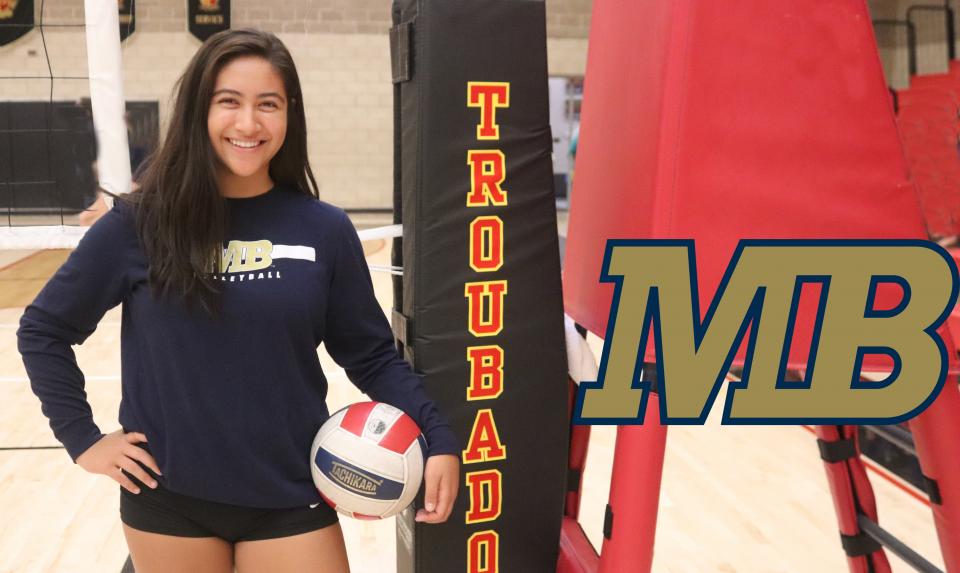 SACRAMENTO, Calif. – St. Francis senior Sam Chavez did not want her volleyball career to end three years ago when she was cut from the freshman team. Instead she stuck to working on her game and earned her way back in the program. Now after committing to play at Cal State Monterey Bay next year, she will continue playing volleyball in college.
"My mom told me to go back at it and get back on the horse," said Chavez, who is a captain this season for the Troubadours. "During the upcoming season for clubs, I went to all the clinics and I made the Power team at Synergy. The drive and want to be here (on the volleyball court) kicked in and it is where my love for the game was prominent."
After missing the cut as a freshman, Chavez made the junior varsity roster at St. Francis as a sophomore, serving as a captain on a team that went 32-1 and posted a 15-0 record in league play.
"I started playing volleyball in the fifth grade and kept playing," said Chavez. "The love for the game started developing over time. It got rocky and tedious for a period. Now I have more love and appreciation for the game."
Chavez elevated to the varsity team as a junior, helping the team to the CIF NorCal Open Division playoffs, a Sac-Joaquin Section runner-up finish and a Delta League title. She ranked third on the team in digs with 289 and led the team in aces and points gained on serve.
As she has each season, she continued to improve her game. And then one of the coaches from her future school saw her play in a club tournament last spring.
"I was at a tournament last spring and the coach came to watch me and gave me their card," recalls Chavez of her first connection with the Otter program. "It made me think I could play in college and I then got in touch with them and made a visit. When I went on that campus, I never felt more at home. The girls on the team were so nice and were like a family."
Chavez will join a CSUMB team coached by Maureen Melhart. The Otters are in the Division II California Collegiate Athletic Conference. They advanced to their first postseason at the NCAA level last season before losing in the CCAA quarterfinals.
"I like their integrity and the way they coach," said Chavez of the Otter coaching staff. "They let the players play. It is different than the way I have been coached in the past. It is a different type of coaching that I enjoy and lets the girls figure it out and be accountable. It is like a family there."
She plans to study business and management at the campus located in Seaside, Calif.
"It feels great," said Chavez about her commitment. "There is nothing hotter than an Otter."
Until she arrives on campus next fall, she hopes to help the Troubadours to memorable senior season.
"I want to play as long as we can and make our season as long as possible."
Chavez and her Troubadours teammates are off to a good start, posting a 14-2 record this season and lead the Delta League. She will make her commitment official on National Signing Day in November.