President's Welcome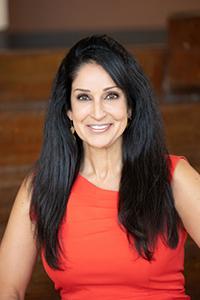 For more than 80 years St. Francis Catholic High School has been a school for girls, serving young women and their families across the greater Sacramento region and beyond. All-girls education is timeless. There's no need to look any further than our very own St. Francis alumnae to understand why a St. Francis education is a transformative experience that helps young women realize their confidence, agency and sense of self.
St. Francis provides an educational setting that nurtures the mind, heart and spirit. Our students come from diverse faith, socio-economic and cultural backgrounds and they are supported by a campus that is resolute in fostering a sense of belonging. When that is coupled with access to rich academic and co-curricular offerings, the pathways and possibilities for our students are endless. St. Francis students thrive in an environment that supports, encourages and celebrates innovation and creativity, whether that be in the classroom, on the court, in a student club or out in the community. As a graduate of an all-girl high school myself, I am committed to making this transformative educational experience accessible to as many girls as possible.
Learning amongst other young women at St. Francis is inspirational! Marian Wright Edleman reminds us that you can't be what you can't see; when young women see themselves amongst their peers, they are affirmed in knowing they can excel and their professional and personal trajectories are limitless. An all-girl education at St. Francis has life-long implications for professional and interpersonal development.
The landscape for young people is constantly changing in ways that earlier generations may not have had to face. A St. Francis education helps students metabolize and process the world around them in an environment that brings balance and joy to a complex world. Through the academic, co-curricular, and faith life of the school, our students navigate an ever-changing environment with a sense of confidence and competence that helps them lead with compassion and integrity once they go out into the world.
The future at St. Francis is bright! Our plans for our brand new Aquatics Complex are moving forward with the submission of our application to the City of Sacramento. We are entering the self-study phase of our WASC/WCEA Accreditation and preparing to start work on our Strategic Plan that will provide direction and vision for our school into 2030. I invite you to learn more about us and our phenomenal students through exploring our website, visiting campus, or attending Open House on October 9th.
Warm regards,
Fadia Desmond, Ph.D.