2016 Soccer Highlights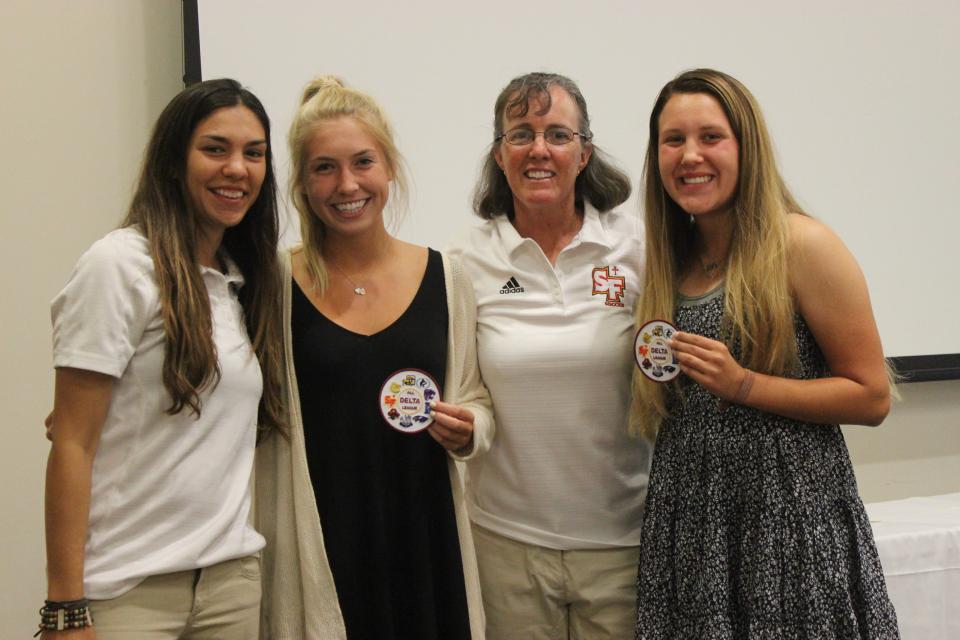 St. Francis finished with a 14-4-4 overall record, losing to No. 4 Woodcreek in the Sac-Joaquin Section quarterfinals. The Troubadours defeated Pitman 2-1 in the opening round.
St. Francis was 7-3-4 in Delta League play, finishing third overall in the team standings.
Senior Hailey Barrett led the team with 11 goals and six assists. Freshman Janae DeFazio added eight goals and a team-best eight assists.
The Troubie had three players selected to the All-Delta League team, including Barrett, Ashley Newland and junior Savannah Tijerino-Santos. It was the third selection for Barrett (2014-16) in her career.
St. Francis won the Folsom Challenge Cup with a 4-0 win over Folsom.
St. Francis says good bye to 13 seniors from the Class of 2016, including six who will play soccer in college: Aly Barr (William Jessup), Erin Barr (Master's College), Hailey Barrett (UCSB), Meredith Cook (Occidental), Ashley Newland (UL-Lafayette) and Rhys Wynbrandt (Hawaii Pacific).
Individual Awards
All-Delta League
Ashley Newland
Hailey Barrett
Savannah Tijerino-Santos
River Cars All-City
Hailey Barrett
Ashley Newland
Varsity Team Awards
Cornerstone Award – Ashley Newland
MVP Offense – Hailey Barrett
MVP Defense – Ashley Newland
Iron Woman Award – Meredith Kaeser
Golden Boot – Ari Avila
Booster Club Leadership Award
Excellence Award