2018 Lacrosse Highlights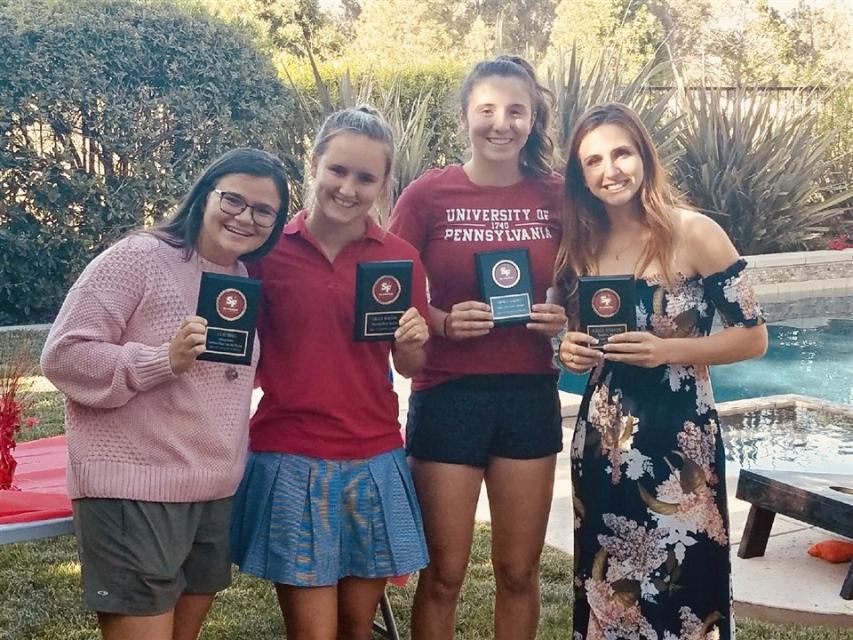 St. Francis went 11-6 on the season under Head Coach Julia Southard, advancing to the North Coast Section playoffs. SF was defeated by 17-6 in the first round by Oak Ridge.
The Troubadours lost to Oak Ridge in the semifinals of the Sacramento Valley Lacrosse League playoffs after finishing in fourth in the league standings.
St. Francis placed seven players on the Sacramento Valley Lacrosse Conference All-League team, including first-team selection Sophia Gorona as selected by the league coaches.
Junior Jade Borg, sophomore Grace Barger and senior Maggie Pinkston were second-team selections, while junior Jorie Keitges and senior Rachel Wick were named to the honorable mention teams.
Kristen Bartow received the team's Sportsmanship Award.
Borg led the team in scoring with 43 goals and was named the team's offensive most valuable player by receiving the Ambush Awards. She added a team-best 21 assists for a team-best 64 points.
Pinkston was named the team's defensive most valuable player for the second consecutive season, receiving the BrickWall Award. She recorded a team-best 116 saves and a 51.5 percent save percentage. She was also named to the SportsStars River Cats All-City Team.
Freshman Sophia Gorona received the Grit and Glue Award. She was second on the team in goals (37), assists (20) and points (57). She was also named to the SportsStars River Cats All-City Team.
The Troubies defeated Christian Brothers 19-5 in Holy Stix and posted wins over Cardinal Newman, Castilleja, Gunn and Justin Siema during the season.
St. Francis had five seniors who were part of the program in 2018.
Sacramento Valley Lacrosse Conference
Sophia Gorona (First Team)
Grace Barger (Second Team)
Jade Borg (Second Team)
Maggie Pinkston (Second Team)
Jorie Keitges (Honorable Mention)
Rachel Wick (Honorable Mention)
Kristen Bartow (Sportsmanship Award)
Varsity Team Awards
Grit and Glue Award - Sophia Garona
Ambush Award (Offensive Most Valuable Player) - Jade Borg
HammerHead Award - Grace Barger
BrickWall Award (Defensive Most Valuable Player) - Maggie Pinkston