Alumna Allison Child Joins Volleyball Staff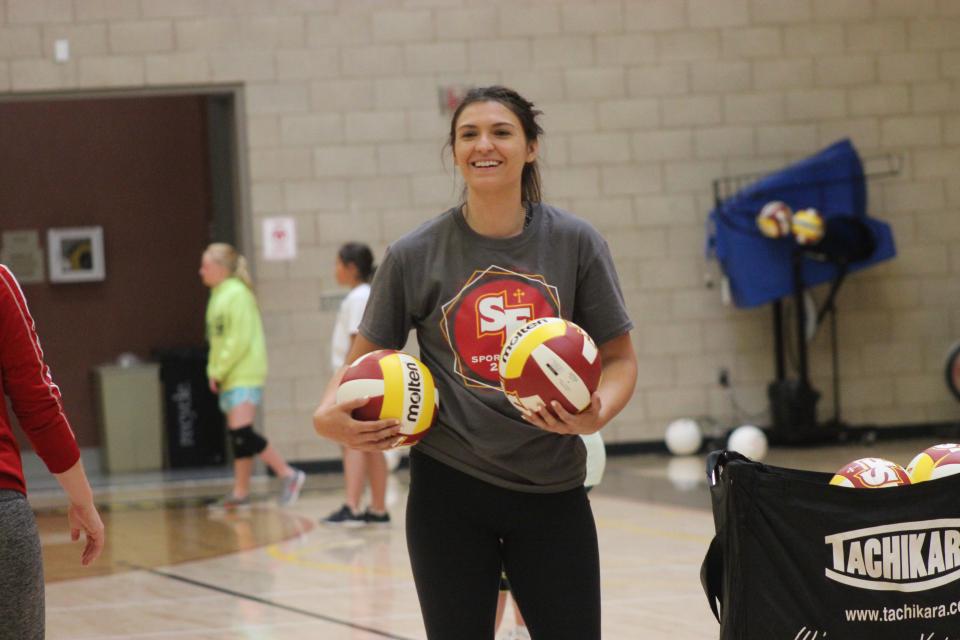 SACRAMENTO, Calif. – Alumna Allison Child '13 will begin her first season on the St. Francis volleyball staff in 2018, serving as the head coach of the freshman team.
"Being back at St. Francis is such a blessing and I am excited to be here to serve the community that gave me so much," said Child. "I loved being a part of this volleyball program as a player, and I can't wait to experience it as a coach, alongside an amazing and supportive staff. Overall, it's truly an amazing opportunity to be back in the SF gym and I am looking forward to this season!"
Child has served as an assistant coach for the NCVC from in 2017-18 and was the Rec Assistant coach for St. John Notre Dame in 2017. She also has extensive camp coaching experience from her time at Master's and she helped run a camp for Athletes in Action in Brazil in 2014.
"She bring a new, young fresh approach to the program," said Head Coach Alynn Wright. "When she was a player here she was one of the hardest working kids in the gym on a day-to-day basis. She knows what it takes to develop players because she did it herself. I am excited for her to start teaching the game to the younger players. She is going to do well."
Child played at The Master's University from 2003-16, helping the program to a sixth-place finish at the NAIA National Tournament in 2014.
She was a three-year letter winner at St. Francis (2010-12), playing outside and middle blocker. She was a member of the 2012 Division I State Championship runner-up team and was an all-league selection as a senior. She played for NCVC, helping them to the gold medal in the American Division in 2009 and silver medal in the National Division in 2011.
She is working towards her biblical counseling degree.