Alumna LaRocco Finishes 13th at USATF Championships 10K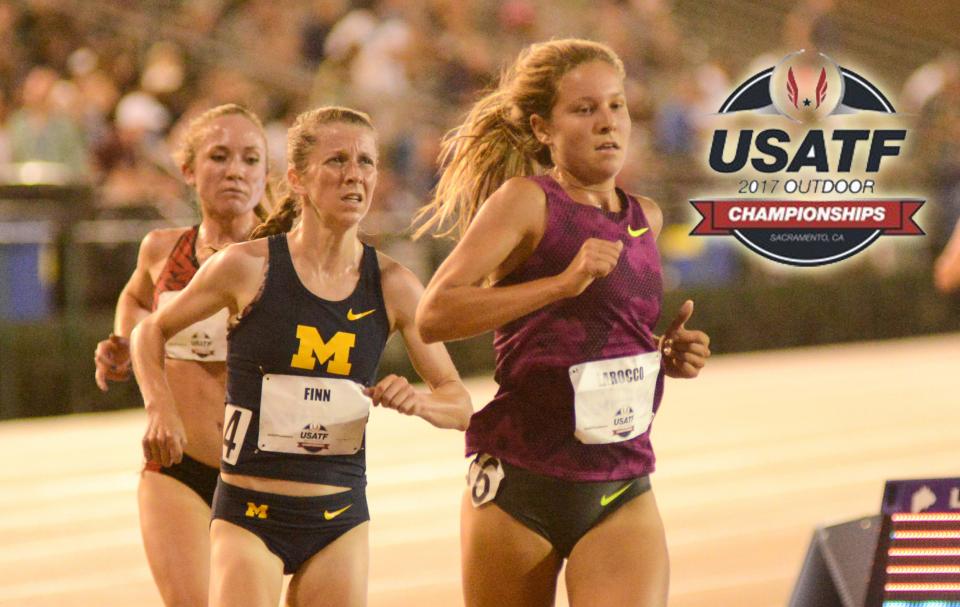 SACRAMENTO, CALIF. – Alumna Lauren LaRocco '14 finished 13th in the 10,000 meters with a time of 33:41.08 at the USATF Championships on Thursday at Sacramento State.
"My goal was to start really conservative," said LaRocco. "I did not know how I would feel coming down from altitude. I really tried to run my own race and slowly pick off girls. I think I did a pretty good job of it and I was close to one of them at the end."
LaRocco was consistent with her splits, ranging from a 1:17 second lap to 1:22 and moved up from 18th to 13th over the course of the race. She closed with a 1:13 lap to secure her final placing.
"It is a lot of fun," said LaRocco. "I think I am in a really good position since this is my first U.S. Championship. I am trying to go out there and have fun to get that experience at the higher level."
LaRocco was running in her hometown for the second time in her collegiate career after running the NCAA Cross Country Regionals last fall at Haggin Oaks.
"Being in my hometown was awesome because I had people cheering for me the whole way," said LaRocco. "Even though I was by myself for a lot of it, I am really glad this is my first chance (at US Championships) on home turf."
LaRocco trained for the event in Flagstaff, Ariz., which sits at an elevation of 7,000 feet, preparing for her race.
"I had a lot of great experience training at altitude," said LaRocco. "I was training pretty much by myself so I did all the workouts by myself. If anything, it made me more mentally tough and it was a little windy on the track. It is always windy in Flagstaff. I think I will get some strength from that in the long term, as well."
LaRocco recently finished her third season at Portland, redshirting the outdoor season. She has earned three All-America honors during her time with the Pilots. She finished in fourth place in the 10K at the 2016 NCAA Championships, the highest finish by an individual in school history, and was sixth in the 5K. She is also earned All-America honors in cross country and is a two-time WCC All-Academic selection.
She plans to redshirt her upcoming cross country season, setting her sights on the spring track season in 2018. Her five-year plan includes getting her masters in biomedical engineering.