Athletic News – 5/20/22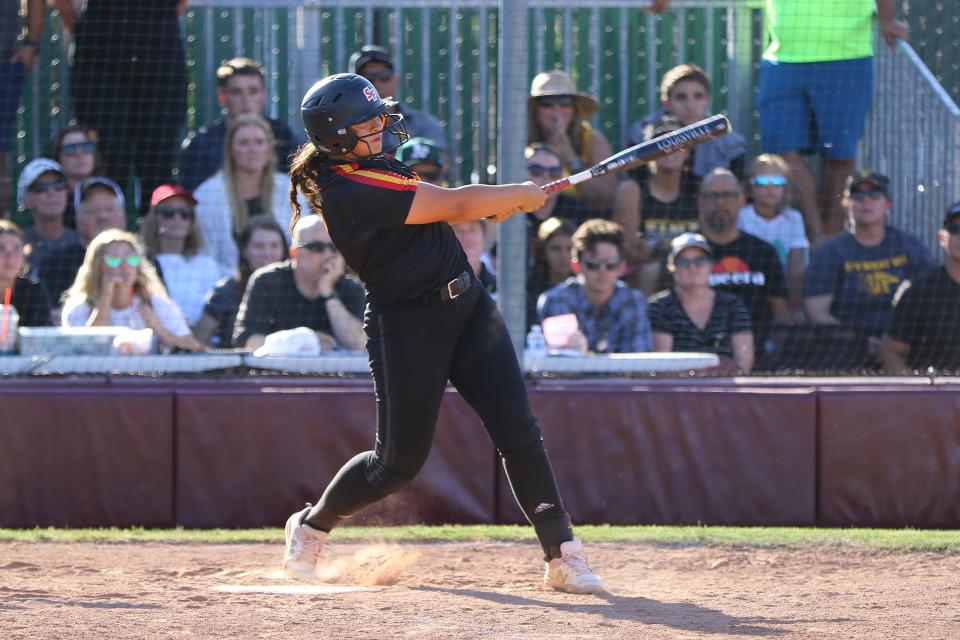 The St. Francis school year may be over, but the athletics season continues for several of our top student-athletes. The softball team earned a No. 2 seed in the Sac-Joaquin Section Division II playoffs and won its first-round game against Cordova on Tuesday. The Troubies improved to 24-3 overall with that victory, extending one of the finest years in school history. Meanwhile, the track & field season marches on with the SJS Masters Meet in Davis this weekend. The top finishers in each event will earn trips to the CIF state championships next week.
Kudos to the Troubie swim team, which sent a crew of five swimmers to the state championships last weekend and walked away with an eighth-place finish – the program's best since the meet began in 2015. In fact, the 2022 SFHS team scored more team points than all previous squads combined at the state meet. Individually, Ava Chavez led the way with a third-place finish in the 200-yard freestyle. The state championships concluded an outstanding season under the guidance of interim head coach Brian Nabeta.
With June now on the near horizon, information will soon be disseminated about Troubie basketball and volleyball players competing in their respective summer programs. Parents and students will need to update their compliance on FinalForms, while incoming freshmen in those two sports must register on FinalForms well before the start of the school year. Troubie families should keep an eye on their email In boxes for further communication.