Cradeur to Join Creighton Cross Country Program Next Fall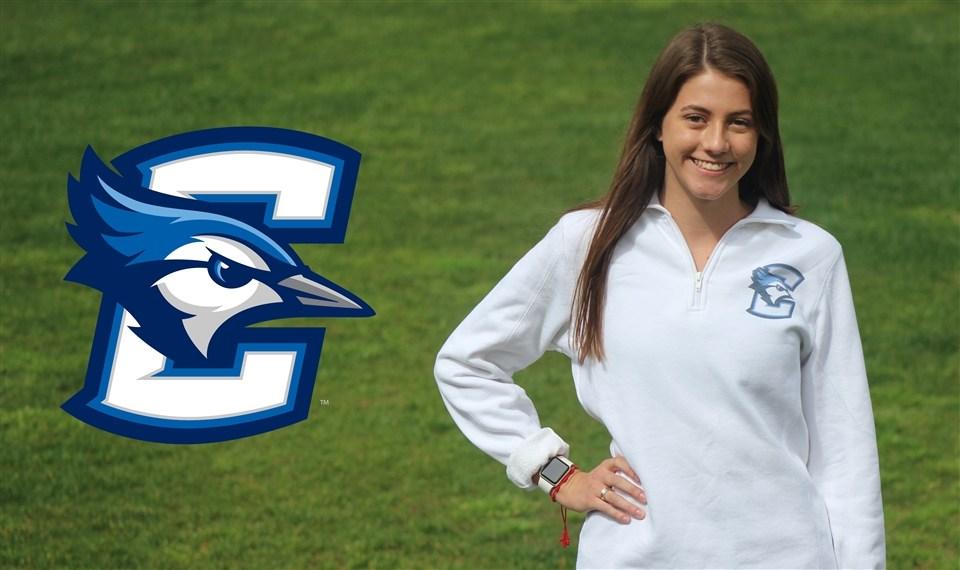 SACRAMENTO, Calif. – St. Francis Senior Erica Cradeur will run at Creighton next fall.
"It means a lot to me because I really just started my running career," said Cradeur. "I have taken it more seriously over the past couple of years and my times have reflected that. I think with running in college I am going to keep improving."
Cradeur ran at the CIF State Championships this fall for the Troubadours, helping the team to a sixth-place finish in Division II. She also helped lead the team as a captain to Sac-Joaquin Section and Delta League titles. She ran personal-bests in four of the last five races on the season, totaling 17 personal-bests in her four-year career. Overall, she competed in 39 races for the Troubies and finished on the all-time Top 20 for four different races.
"It meant a lot to run at the state meet," said Cradeur. "It was my first one. I never thought I would get to that point (to make the state roster). As a freshman, I would never have thought I would run in the state meet. Being on the varsity team really meant a lot to me because I have worked really hard."

Being selected a captain this season for the squad was also a great achievement for the senior from Elk Grove.

"I have wanted to be a captain ever since freshman year because I have looked up to the captains on the team," said Cradeur. "I have tried to be the best example and role model for working hard. It takes a lot of hard work to get where you are and I hope I am a good role model to the younger runners."

Cradeur now has her focus on the track for her final semester. She ran in the prestigious Stanford Invitational in the team's Distance Medley Relay and will start in the event at the Arcadia Invitational this weekend. She ran a personal-best 5:24.45 in the Halden Invitational last year and hopes to lower her PR again this year.
"I am trying to go under 5:20 (for the 1600)," said Cradeur. "I think my goal for the rest of the season is to end well and happily. I want to do the best I can and end my St. Francis running career doing my very best."
Cradeur, who has an interest in studying technology while competing for the Blue Jays, will run for Head Coach Chris Gannon.
The Blue Jays finished sixth at the 2017 Big East Championships.
"The coach is in his first year and he is incredibly nice," said Cradeur. "I really like him. He says the team is very hard-working and takes it very seriously like here at St. Francis. I think it will be a good transition and fit for me."
She will participate in the Spring Signing Celebration at St. Francis on April 11.