Junior Isabel Tsui Shoots Personal-Best in Scrimmage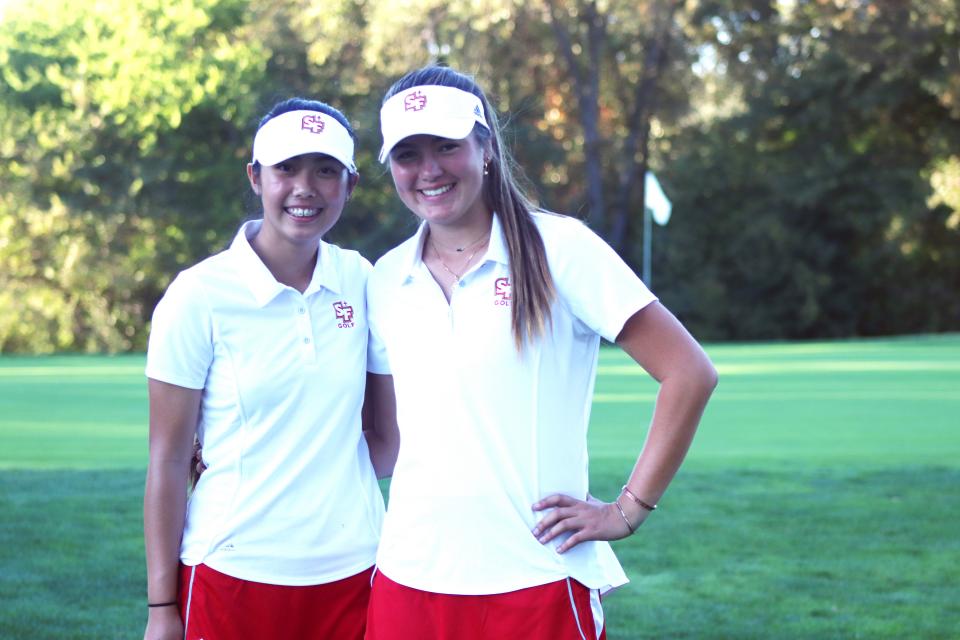 SACRAMENTO, Calif. – Junior Isabel Tsui is new to the golf team, trying out at the urging of parents to try a new sport. She is taking to the game nicely, recording a personal-best 44 in the scrimmage on Wednesday against Cosumnes Oaks.
"It is cool," said Tsui (pronounced sue-ey). "I got a birdie on a par-five. Today was fun. I am excited and proud of my performance."
Tsui shot a 53 on Tuesday in her first action of the season, posting a nine-stroke improvement one day later. Playing partner Justine Canio, who is a freshman, carded her personal-best with a 45 as the duo played well together.
"It is my first year here at St. Francis and it is a lot of fun on the golf team," said Canio. "The 45 was my personal best. We can use this experience to improve our golf. The most important thing is to have fun and I felt that this time."
Sophomore Madeline Lee had the best round of the day for the Troubadours, carding a personal-best 39. Amanda Lee, who tied for medalist honors on Tuesday, shot a 43 on Wednesday on the Haggin Oaks layout.
Sophomore Natalie Graybill had a 55, while sophomore Alyssa Matista posted a 61.
Head Coach Bert Jones scheduled the two scrimmages this week to give his roster a chance to get match experience. In high school golf, the teams play their top six players in a match that are decided by qualifiers. With a 14-player roster, Jones hopes the experience will help the growth of his players.
The program will hold their SportsLeader Letters to Mom ceremony on Thursday
St. Francis Individual Results
Madeline Lee- 39
Amanda Siy – 43
Isabel Tsui – 44
Justine Canio- 45
Olivia Reed – 45
Natalie Graybill – 55
Alyssa Matista- 61