JV Volleyball Wins CIVT Preseason Tournament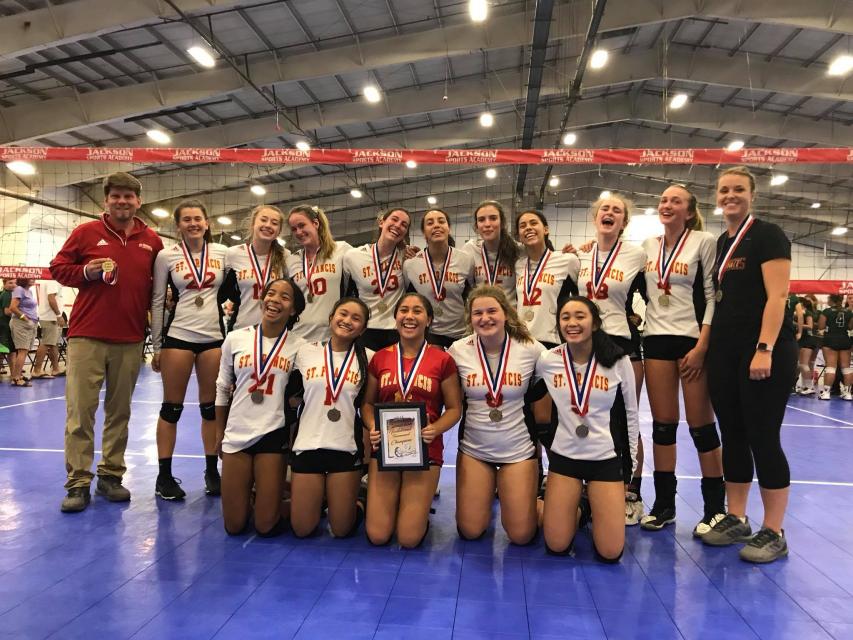 McCLELLAN PARK, Calif. – The St. Francis junior varsity volleyball team won the CIVT Preseason Tournament by defeating Granite Bay in the finals 26-24, 25-16.
The Troubadours reached the finals with a win over Colusa 25-15, 25-12 in the semifinals and Rocklin the quarterfinals 23-25, 25-11, 15-9.
The Troubies went 3-0 in pool play with straight set wins over Rodrigiez (25-11, 25-9), Amador (25-5, 25-15) and Del Campo (25-9, 25-14).
Head Coach Taryn Wright's team is 9-0 on the season and has dropped just one set overall (18-1).
The Troubadours start Delta League play on Tuesday against Davis at 5 p.m. at home.