Lacrosse Battles Oak Ridge Tough in NCS Playoffs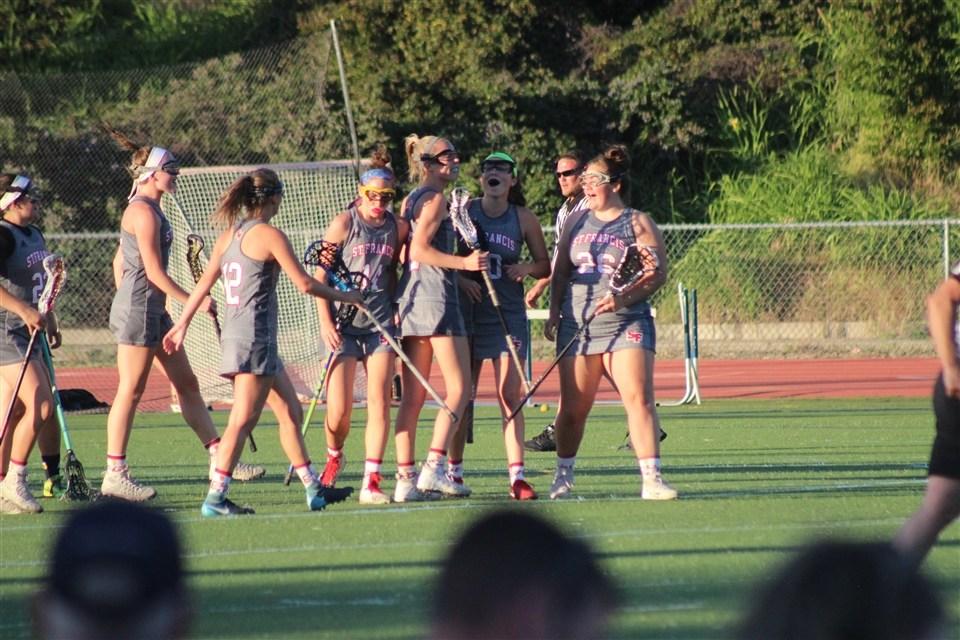 EL DORADO HILLS, Calif. – The Oak Ridge lacrosse team, the No. 2 seed in the North Coast Section playoffs and ninth-ranked team in the nation, defeated St. Francis 17-6 in a first-round game Tuesday night.
"Today we showed what type of team we were and we can compete at this level," said senior Juliette Vielhauer.
The Troubadours opened a 4-1 lead on the Trojans, who had eliminated the team from the Sacramento Valley Lacrosse league playoffs last week.
"It really showed how far we have come this season," said freshman Sophia Gorona, who scored two goals for the Troubies. "From our first time playing them (16-3 loss), we have really come together as a team. We played together and came out strong against them and they were not expecting it."
"We were finding each other and having speed," said Gorona about the hot start. "They have really fast players but when we play together you can't run faster than the ball."
But Oak Ridge managed to get back on track with four consecutive and unanswered goals to tie the game at 4 with 4:28 left on a goal by Emma Reed. The Trojans took a 5-4 lead on a Bri Grosse goal before Rachel Rock tied it at 5 for SF at the 2:28 mark.
Oak Ridge (17-1) scored three times before the end of the half to take a 8-5 advantage and held the Troubies to a single goal in the second half. Oak Ridge advanced to play Granite Bay in the second round. The Grizzlies defeated Davis 7-5.
After the 4-1 deficit, Oak Ridge out-scored St. Francis 16-2 over the final 35 minutes.
"It was not the outcome we wanted but I am really excited with how we played," said Vielhauer. "We all gave our all and left it all on the field."
St. Francis finished with an 11-6 record for the season, including three losses to Oak Ridge.
Oak Ridge 17, St. Francis 6
OR – Gross 7, Reed 6, de Caro 3, Schuette 1. SF – Gorona 2, Wick, Barger, Price, Borg.