Senior Molly Wilson Dives at Third CIF State Meet Saturday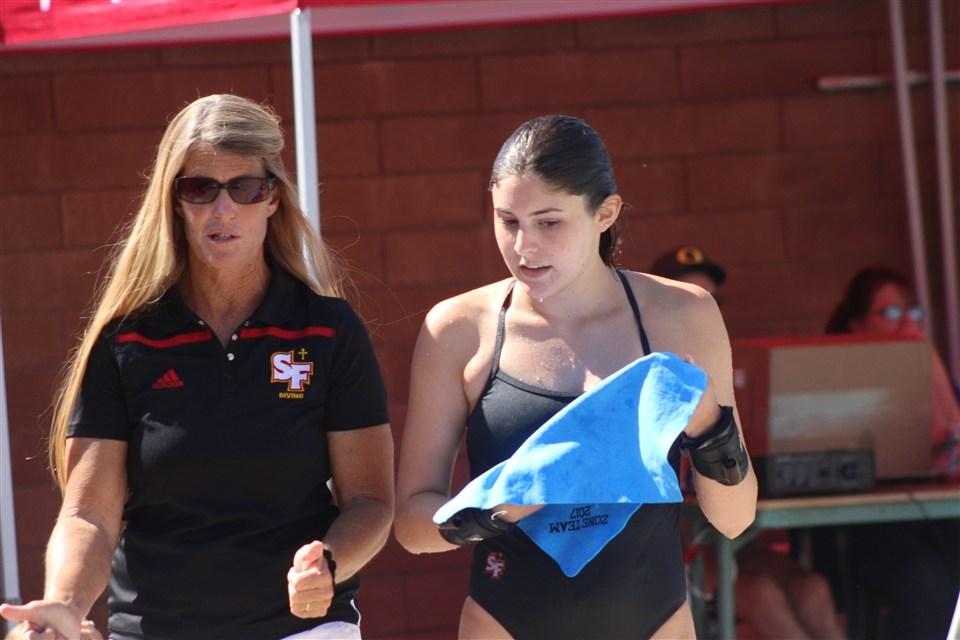 CLOVIS, Calif. – Senior Molly Wilson will represent St. Francis for the third consecutive season at the CIF State Diving Championships on Saturday at 8 a.m. at Clovis West High School.
"I am going to try to do my best and focus on myself," said Wilson. "It got 10th place last year so hopefully I can stay in the top 10, maybe higher."
Wilson finished 10th in 2017 with a personal-best 464.75 score for her 11 dives. She was 16th as a sophomore. She is the second Troubadour to represent St. Francis at the State meet and the first to qualify in consecutive seasons.
Wilson finished second at the Sac-Joaquin Section finals this spring. She originally was declared the winner but a scoring mistake relegated her to the second place. The top three advanced to the state championships.
"It was a little disappointing," said Wilson. "It is what it is. (Head Coach) Dede (Crayne) was disappointed when she called me."
Wilson, who lives in Carmichael, will finish her career as one of the most distinguished divers in school history with three CIF State Championship appearances, two Sac-Joaquin Section titles and two Delta League titles. Wilson will be competing for Cal Poly next fall.
The competition is live-streamed by the CIF for a fee and live scoring is available.