St. Francis Senior Reginato to Sign with San Diego State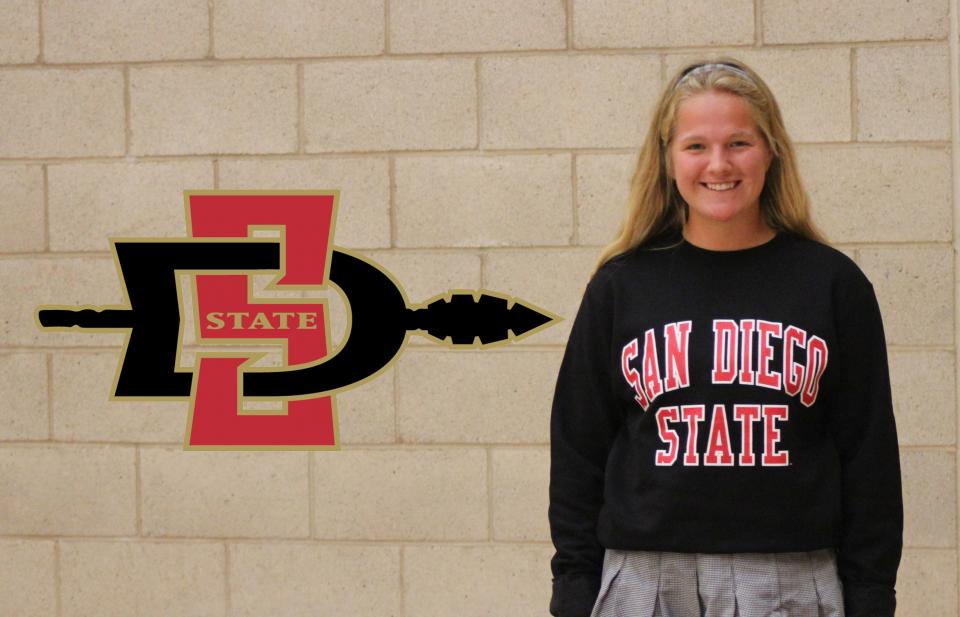 SACRAMENTO, Calif. – St. Francis senior Grace Reginato started a new sport in the eighth grade. Five years later it part of her daily life and she will sign this week with the San Diego State Aztec Rowing program.
"When I was in the eighth grade, I thought I would do it for high school," said Reginato of her crew career. "I did not decide until last year I wanted to do it in college. Being a student-athlete sounds so hard but now I could not imagine my life without it. It is the main reason for my day and I look forward to going to practice."
Reginato was introduced to the sport by her dad and joined the Capital Crew program.
"My dad works at Sacramento State and he knew a bunch of girls on the team," said Reginato. "Since I am tall, I thought I would give it a try. I really liked it and stuck with it."
Reginato likes the competitive nature of the sport.
"I like the feeling when we have all nine people in the boats heads in and we are working towards the same goal," said Reginato. "When you latch on and get the perfect stroke, there is no other feeling. When we hit the water and we all drive through together it is insane. It is a team sport and everyone is really competitive."
Over time, Reginato started thinking about continuing her time on the water and San Diego is one of the top locations for the sport.
"I started talking to San Diego State in the spring and I was really excited," said Reginato. "I have visited there before and it was really beautiful. I went down in September on an official (visit). I really liked the coaches and team and it is a great location. They are a Division I team so they are a really motivated team."
Reginato will compete for an Aztec program led by fourth-year head coach Bill Zack. The Aztecs have claimed two medals at each of the last two WIRA Championships. Zack has coached at Portland, UCLA and Sacramento State. While at Sacramento State, Zack was twice honored as the Western Intercollegiate Rowing Association (WIRA) Coach of the Year. In 1997 he led the Hornets to a gold medal at the Pac-10 Championships and a bronze medal finish at the NCAA Championships
"I really liked the coaches and the location in Mission Bay. It is beautiful down there," said Reginato. "They are an up-and-coming program so they are recruiting a lot of girls. My class is their major recruiting class so I am excited to see what we can do in the next four years."
Reginato plans to study marketing at San Diego State. She will participate in the St. Francis signing day celebration on Wednesday, Sept. 9.