Swimming Defeats Franklin in Delta Dual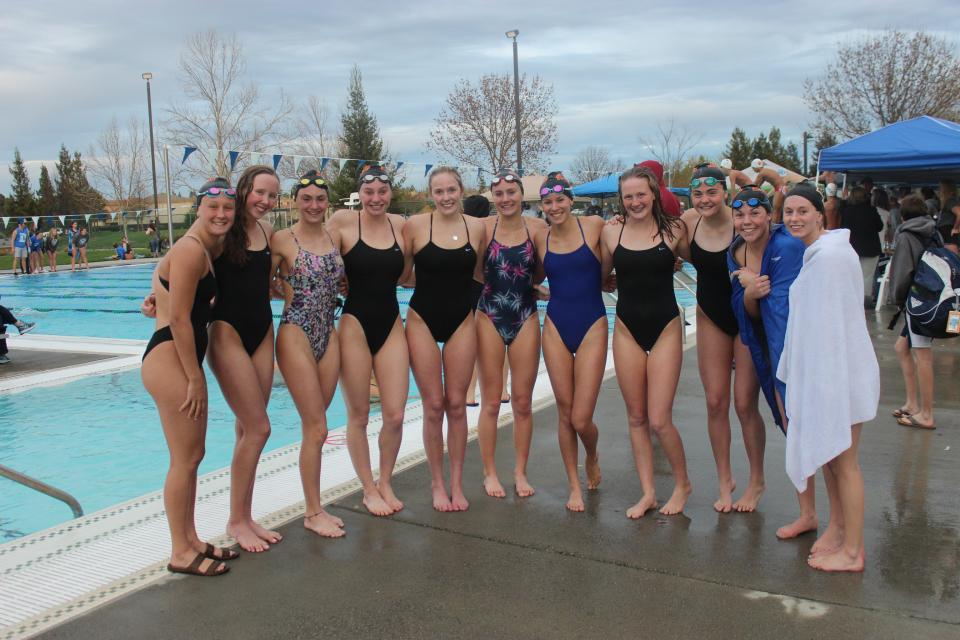 Elk GROVE, Calif. – The St. Francis swimming team posted a 125-45 win over Franklin on Wednesday at the Wackford Aquatic Center. The Troubadours swept four of the events and won 10 of the 11 overall to lead the team to victory. Senior Tatum Roepke and freshman Chloe Bebbout each claimed two events.
Freshman Emma Peters and senior Elizabeth Fugit went 1-2 in the 200 free. Senior Tatum Roepke won the first of two events on the afternoon, taking the 200 IM in a personal-best 2:15.28. Freshman Emma Hollenbach was second and Kendall Houck was third. Ropeke, who is committed to swim at Cal State East By, also won the 100 Butterfly (1:01.36).
Junior Aubrey Camarillo touched the wall first in the 50 Free, clocking 25.83. Bebbout won the 100 free in 57.94 and 500 free in 5:40.34. Fugit won the 100 backstroke in 1:04.87.
Hollenbach posted the top time in the 100 breaststroke to win in 1:10.09.
St. Francis also won two of three relays, taking the 200 medley relay and 400 free relay.
St. Francis competes in the California Catholic School Challenge on Saturday before hosting Carondelet on Tuesday.