Track and Field Dominates Field Events at Husky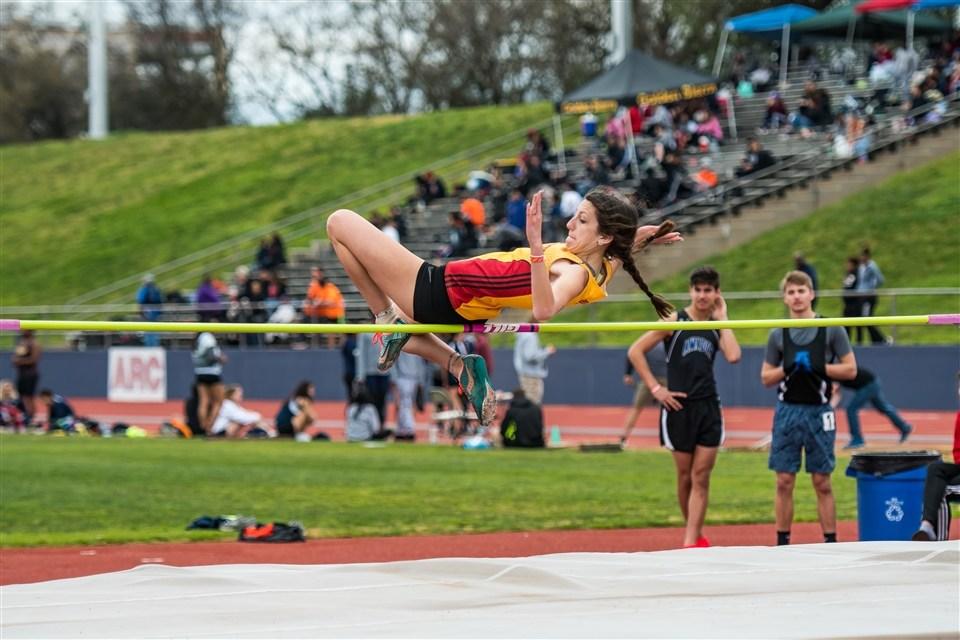 ELK GROVE, Calif. – The St. Francis track and field team had three event winners at the Husky Invitational on Saturday.
Sophomore Meghan Ladd cleared a personal-best 11-6 to win the pole vaulty, tied for the second-best mark in school history and three inches off the school record. Sophomore Isabella Palchak cleared 5-3 in the high jump for a new personal best mark to win her event, while Isabelle Grassel leaped 17-2 to win the long jump ahead of third-pace finisher Isabelle Rudis with a personal-best 16-7. Rudis was also third in the high jump and triple jump.
Photo by Phil Roina.
The Troubies also had the distance group competing at the Dublin Distance Fiesta on Friday. Marie Pahos led the SF contintent in the 800 meters in 2:36.02. Haley Silva was the top finisher in the 1600 meters and Nicole McBride the group in the 3200.
St. Francis hosts Elk Grove on Wednesday at Jesuit High School.
Husky Invitational
100 Meters Varsity - Finals x
​
Husky Invitational
Dublin Distance Fiesta