Track and Field Takes Third at Delta League Finals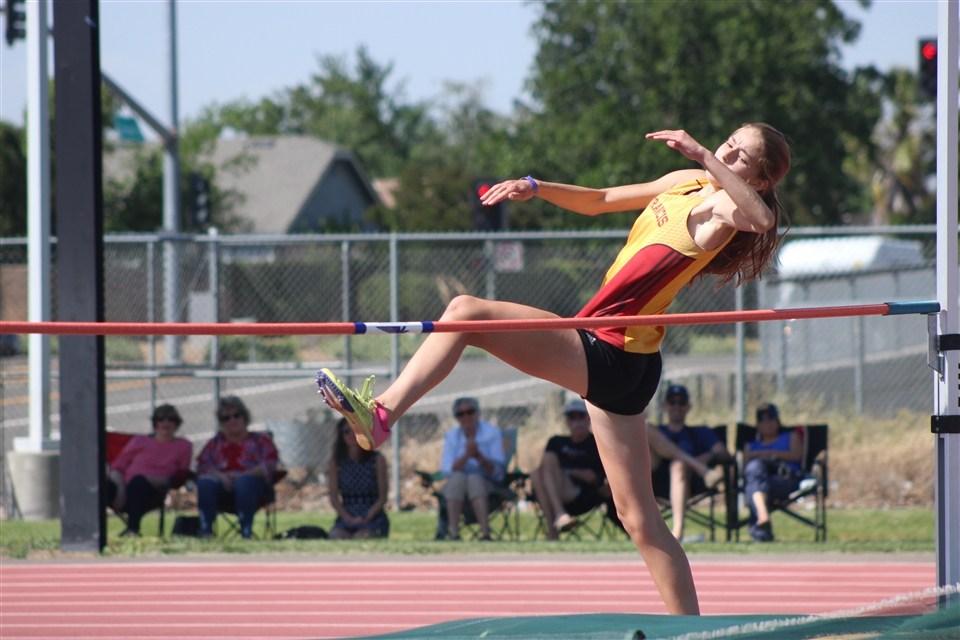 ELK GROVE, Calif. – The St. Francis track and field team finished third at the Delta League Finals and qualified numerous student-athletes into the Sac-Joaquin Section Trials on Wednesday.
"We did pretty good," said Head Coach Rod Jett. "The girls that ran today ran well."

The Troubadours advanced both relays with 4×100m relay (Reyna Johnson, Chanel Grimes, Saniyah Williams, Isabelle Grassel) placing third in 49.70, while the 4×400-meter relay was fourth with Haley Silva, Isabelle Rudis, Grimes and Yahsmeene Duffey placing fourth in 4:14.33
The top four in each event and automatic qualifiers advance to this week's action.
Sophomore Isabella Palchak won the high jump with a clearance of 5-3 to advance.
"She has a lot of talent," said Jett. "She started off the season well and she is finishing strong. I am really happy for her to win her first championship."
Senior Isabells Rudis will compete in the long jump and triple jump, placing third and fourth respectively. She went a personal-best 17-4 in the long jump and posted a leap of 34-9.25 in the triple.
"It was a really good day for me," said Rudis. "The wind was the strongest I have ever had at a meet. It helped me reach my potential on the runway and then hit the board. It clicked this meet for me to jump higher than usual."
Rudis was battling her sister, Giovanna, who was competing in the Frosh/Soph event. Giovanna matched her sister's personal-best so the elder Rudi shads to reset her again to retain order in the family.
"The rivalry helped me a lot today," said Rudis.
Isabelle Grassel qualified with a fourth-place in the 100 meters in 12.52 and was second in the long jump with a seasonal-best 17-4.5.
The Troubies also scored points in the throws with Sarah Healey placing sixth in the shot put (29-7) and eighth in the discus with a personal-best 85-8 to place eighth.
Grimes placed eighth in the 200 meters in 26.58.
Sydney Vandegrift was second in the 1600 meters with a time of 5:15.36 followed by sophomore Haley Silva in 5:167.57. Silva also qualified in the 800 meters with a 2:23.14.
Freshman Reyna Johnson was a qualifier in the hurdles, placing third in the 100m hurdles (15.07). Duffey was fifth in 48.26.
"We have several student-athletes who should be able to make the Master's meet," said Jett. "This time of the season, it is about advancing and going as fast as you can."
Field events start at 3 p.m. on Wednesday at Elk Grove High School with the running event at 6 p.m.