Volleyball Has Big Day in Reno, Advances to High Sierra Semifinals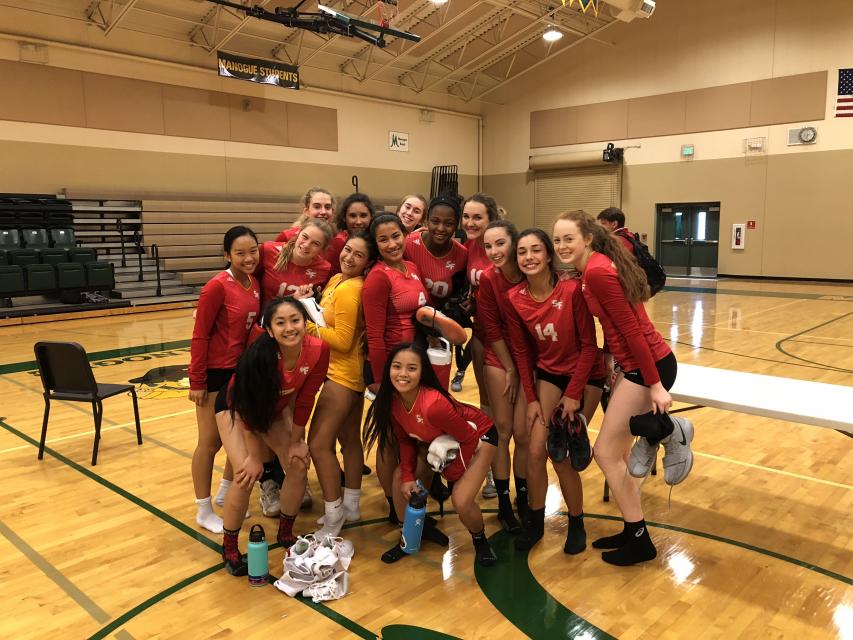 RENO, Nev. – The St. Francis volleyball team advanced to the High Sierra Invitational semifinals on Saturday before losing in two sets to Bishop Gorman (Nev.) in the Gold bracket.
The Troubies won seven straight matches in pool play. St. Francis opened play on Friday with wins over Rocklin (25-19, 25-21), Woodcreek (25-11, 25-16) and Spanish Springs (25-10, 25-11) to take Pool 2. The win over Rocklin avenged a five-set loss last Tuesday to the Thunder.
On Saturday morning, the Troubies defeated Granite Bay (25-14, 26-14) and Harbor (25-6, 25-21) to win the Division 1 Pool 2. SF then beat Damonte (25-16, 25-20) and Ponderosa (15-25, 25-17, 15-11) to win the Gold pool and advance to the semifinals.
St. Francis (9-2) returns to play at home for the first time on Tuesday to start Delta League play against Davis with the freshman leading off play at 4 p.m. St. Francis also hosts Pleasant Grove on Thursday and Christian Brothers on Friday for Holy Court in a match that sold out on Friday a week before the event.
High Sierra Invitational – Reno, Nev.
W Rocklin 25-19, 25-21
W Woodcreek 25-11, 25-16
W Spanish Springs 25-10, 25-11
W Granite Bay 25-14, 26-24
W Harbor 25-6, 25-21
W Damonte 25-16, 25-20
W Ponderosa 15-25, 25-17, 15-11
L Bishop Gorman 15-25, 21-25