Volleyball's Davis Commits to Play at Occidental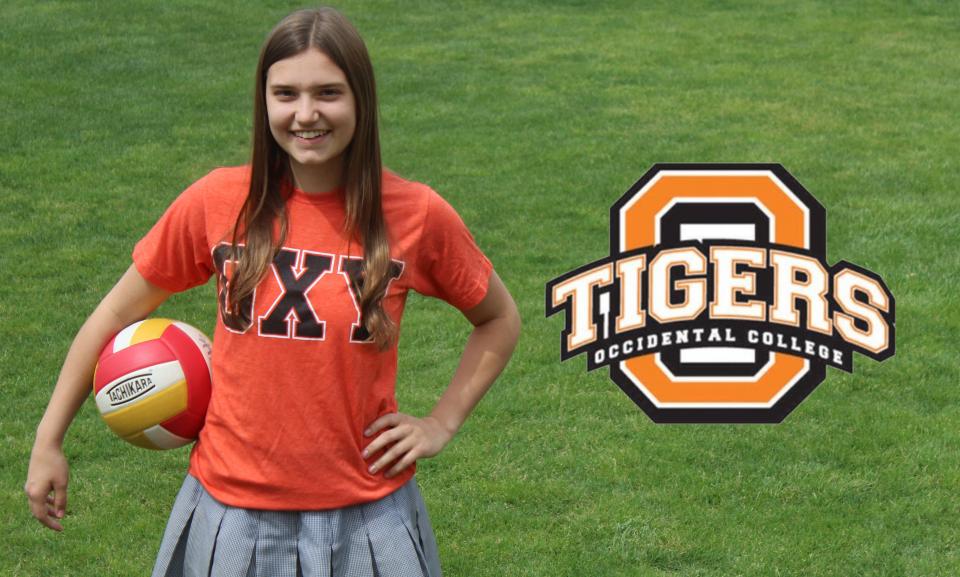 SACRAMENTO, Calif. – St. Francis senior volleyball player Emily Davis has committed to play volleyball at Occidental.
"I have always wanted to play volleyball in college," said Davis. "I wanted to make sure I found the right school that I could play at and have everything else I was looking for in a school. I think I have found that in Occidental."
Davis was a four-year player for the Troubadours and two-year letter winner with the varsity unit. She recorded over 800 digs in her two seasons playing as a defensive specialist and libero. She helped SF advance to the CIF Northern California Regional semifinals before losing to eventual state champion Valley Christian in the Division II bracket.
"Emily's hard work and dedication to improving her game has helped her reach her dream of playing volleyball in college," said St. Francis volleyball coach Alynn Wright. "I'm excited and proud of her for never giving up. She's excited to play at her father's alma mater and I know she'll do great things at Occidental."
Davis will join a Tiger program coached by Heather Collins. Collins is a former All-American at UC Santa Barbara, where she led the Gauchos to a four-year record of 101-29, including four appearances in the NCAA Tournament. In her final season as a Gaucho, UCSB posted a 28-4 mark and finished with a No. 4 national ranking. She is in her sixth season at Occidental.
"It has been really cool getting to know her," said Davis. "I am excited to have her as my coach. The girls seem really supportive of each other and do things off the court together. They were really welcoming when I visited and I cannot wait."
Occidental is a Division III program that plays in the 19-team Southern California Intercollegiate Athletic Conference.
"I am super excited" said Davis. "I love the location in Los Angeles and the environment at the school. Everyone is passionate about what they do. I am excited to play volleyball and do so much more."
Davis, who plans to study economics, looks back on her St. Francis experience fondly.
"I am going to remember my teammates," said Davis about her time at St. Francis. "This past season we got especially close. I am going to miss them and our culture on and off the court. Holy Court games were special and each year was special. I have really fond memories from each team."
Attending Occidental is also a family affair for Emily as her father attended the school.
"It is also my dad's alma mater," said Davis. "I am excited I get to follow in his footsteps. It is not the main reason I am attending but it makes it all the more exciting."
Davis will be recognized for her commitment at the St. Francis Spring Signing day Celebration on April. 12.
"It is a celebration of all my hard work," said Davis. "Being accepted was so exciting but being able to officially commit to play volleyball there makes it so much better."